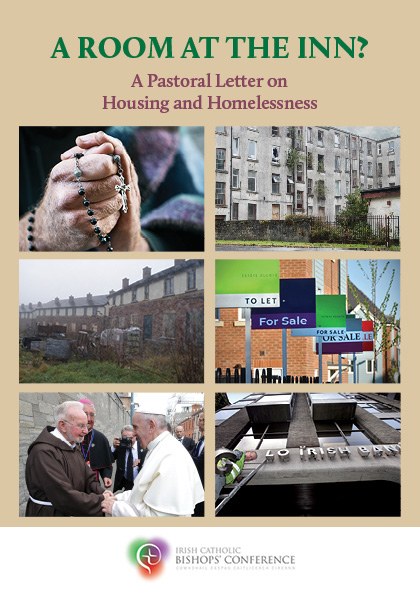 Product Details
Extent: Paperback
Pages: 56
Publisher: Veritas Publications
Delivery
Click and Collect - Free
Click & Collect is available across Ireland and Northern Ireland in our Veritas stores. We will contact you when your item(s) are ready for collection. Please visit your branch after you receive contact from us that your items are available to collect. The order will be ready for you within 2-5 working days, subject to opening hours, order volumes, if the item is in stock and time order is placed.
Standard Express Delivery
Complimentary shipping within Ireland & Northern of Ireland is available on orders over €50, delivery fees will be added according to the area of delivery, as described below:
| Country Zone | Under €50 | Over €50 | TimeFrame |
| --- | --- | --- | --- |
| Ireland | €6.50 | Free! | 3-7 working days |
| Northern Ireland | €6.50 | Free! | 3-7 working days |
| UK | €12.00 | €15.00 | 3-7 working days |
| Europe | €17.00 | €25.00 | 3-7 working days |
| USA & Canada | €35.00 | €50.00 | 7-14 working days |
| Rest of the World | €50.00 | €50.00 | 7-21 working days |
| **Trade | and | School | Customers** |
| --- | --- | --- | --- |
| Country Zone | Under €500 | Above €500 | TimeFrame |
| Ireland | €6.00 | Free! | 3-7 working days |
| Northern Ireland | €6.00 | Free! | 3-7 working days |
| UK | €12.00 | Free! | 3-7 working days |
Please Note:
• Click and collect orders are "free" as there is no shipping involved.
• If the order after discount is applied is below €50 or €500 (trade or School orders), shipping will be charged.
• EUA, Canada and Rest of the World shipping charges are for parcels with maximum weight of 2kg.
• These time frames are a guide and shipping times may vary, especially at busy periods.
• Please allow a few days leeway for personalised products or pre-orders.
• We are aware of some shipping delays throughout Europe and the USA caused by unforcing circusntances or territorial border control restrictions. This is out of our control. Please allow a few days leeway for your delivery.
• Subject to placing your order before 12:30pm. Does not apply to pre-ordered items.
• Check on our Delivery Policy page, the delivery areas. We do not deliver to Channel Islands or the Isle of Man.
Description
ABOUT THE PUBLICATION

'Lack of housing is a grave problem in many parts of the world, both in rural areas and in large cities, since state budgets usually cover only a small portion of the demand. Not only the poor, but many other members of society as well, find it difficult to own a home. Having a home has much to do with a sense of personal dignity and the growth of families. This is a major issue for human ecology.'
Pope Francis, Laudato Si', 152


At a time of untold economic prosperity, it is difficult to understand why the homelessness crisis in Ireland is escalating and why so many people today grapple to find safe, affordable accommodation for themselves and for the family.

In this timely and urgent pastoral by the Irish Catholic Bishops' Conference, the core values of Catholic social teaching and the principle of the 'common good' are very much to the fore when it comes to offering a solution to this most egregious problem. By explaining why housing is not just another 'commodity' like any other and outlining a course of action when it comes to housing provision, this important document sheds light on the plight of all – from the Travelling community to asylum seekers and private renters – whose quality of life is severely compromised as a result of inadequate housing supply.