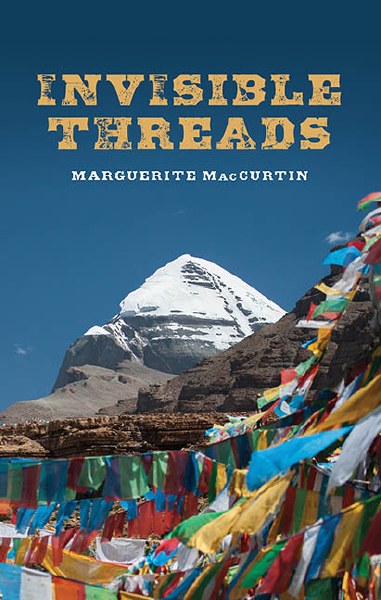 PRODUCT CODE: 9781800970410
Invisible Threads
€17.99
Description
About the book:
'We had no word in common, but without the benefit of language, it is the non-verbals that click into place: body language, gesture, mime, eye contact, facial expressions, basic intuition. The condition of being human is universal, I discovered, and the underlying impulse to reach out and connect transcends the barriers of race, language, culture and geographical location.'

In this evocative collection of essays on her incredible journeys across the seven continents, Marguerite MacCurtin explores the common threads that connect us and highlights that our need to connect is instinctual and universal. From Antarctica to Tibet, she writes with insight, humour and wonder about her extraordinary encounters.

About the Author:
Marguerite MacCurtin is a broadcaster, writer and passionate traveller. She has travelled to some of the world's most remote and dangerous places, including the sacred mountain of Mount Kailash in western Tibet. She has written for Sunday Miscellany, The Quiet Quarter and Another Time, Another Space.