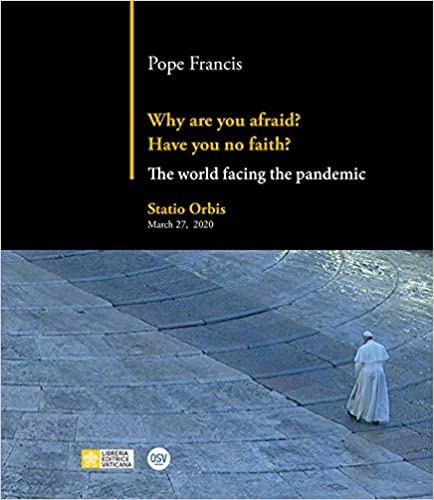 PRODUCT CODE: 9781681929620
Why Are You Afraid? Have You No Faith?
€19.95
Delivery
Click and Collect - Free
Click & Collect is available across Ireland and Northern Ireland in our Veritas stores. We will contact you when your item(s) are ready for collection. Please visit your branch after you receive contact from us that your items are available to collect. The order will be ready for you within 2-5 working days, subject to opening hours, order volumes, if the item is in stock and time order is placed.
Standard Express Delivery
Complimentary shipping within Ireland & Northern of Ireland is available on orders over €50, delivery fees will be added according to the area of delivery, as described below:
| Country Zone | Under €50 | Over €50 | TimeFrame |
| --- | --- | --- | --- |
| Ireland | €6.50 | Free! | 3-7 working days |
| Northern Ireland | €6.50 | Free! | 3-7 working days |
| UK | €12.00 | €15.00 | 3-7 working days |
| Europe | €17.00 | €25.00 | 3-7 working days |
| USA & Canada | €35.00 | €50.00 | 7-14 working days |
| Rest of the World | €50.00 | €50.00 | 7-21 working days |
| **Trade | and | School | Customers** |
| --- | --- | --- | --- |
| Country Zone | Under €500 | Above €500 | TimeFrame |
| Ireland | €6.00 | Free! | 3-7 working days |
| Northern Ireland | €6.00 | Free! | 3-7 working days |
| UK | €12.00 | Free! | 3-7 working days |
Please Note:
• Click and collect orders are "free" as there is no shipping involved.
• If the order after discount is applied is below €50 or €500 (trade or School orders), shipping will be charged.
• EUA, Canada and Rest of the World shipping charges are for parcels with maximum weight of 2kg.
• These time frames are a guide and shipping times may vary, especially at busy periods.
• Please allow a few days leeway for personalised products or pre-orders.
• We are aware of some shipping delays throughout Europe and the USA caused by unforcing circusntances or territorial border control restrictions. This is out of our control. Please allow a few days leeway for your delivery.
• Subject to placing your order before 12:30pm. Does not apply to pre-ordered items.
• Check on our Delivery Policy page, the delivery areas. We do not deliver to Channel Islands or the Isle of Man.
Description
The COVID-19 pandemic has left an indelible mark on our lives, and the same is true for the Church. Masses were suspended for months, people could not receive the sacraments, and during that time Pope Francis celebrated Mass alone every day. Why are you afraid? Have you no faith? collects some of the words from the pope's daily homilies when the world was in isolation during the "long Lent" in the spring of 2020, as well as Angelus messages and prayers he delivered.



This book is filled with poignant photos that bring to life Pope Francis' words of support and encouragement, especially from his extraordinary blessing "Urbi et Orbi" in an empty St. Peter's Square at the Vatican on March 27, 2020. The dozens of photos in this book illustrate the themes often evoked by the Holy Father during the pandemic, including fraternal love, solidarity, the common good, and the virtue of hope.



Commemorating an historically important chapter in both the papacy of Francis and the history of the modern world, this book is another avenue by which the Holy Father shares his uplifting message of wisdom, hope, and love with those who have suffered in pain, loneliness, and fear. Despite the dire challenges we have faced during this pandemic, Pope Francis reminds us that evil does not destroy confidence in God, and it does not break the solidarity of humanity.