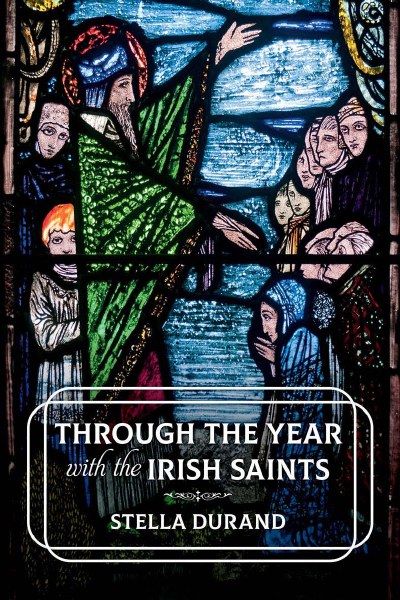 Customer Reviews (2)
Customer Reviews
Average rating:
---
A Daily Reminder of the Irish Saints
I bought this book as a present for a friend. It has a little 'description' for every day of the year, according to the Irish Saint whose feast day falls on that day. He is very happy with this book, as he's interested in Irish history & is also very spiritual. It also contains some lovely prayers.
— Gabrielle Gourlie
---
A lovely detailed amount of Irish Saints ...day-by-day.
I bought this book for a friend who is spiritual & also interested in Irish History. It gives a description of Irish Saints on a day-by-day basis, according to their Feast Day. It also contains some lovely prayers, which he is very happy about.
— Gabrielle Gourlie
Delivery
Click and Collect - Free
Click & Collect is available across Ireland and Northern Ireland in our Veritas stores. We will contact you when your item(s) are ready for collection. Please visit your branch after you receive contact from us that your items are available to collect. The order will be ready for you within 2-5 working days, subject to opening hours, order volumes, if the item is in stock and time order is placed.
Standard Express Delivery
Complimentary shipping within Ireland & Northern of Ireland is available on orders over €50, delivery fees will be added according to the area of delivery, as described below:
| Country Zone | Under €50 | Over €50 | TimeFrame |
| --- | --- | --- | --- |
| Ireland | €6.50 | Free! | 3-7 working days |
| Northern Ireland | €6.50 | Free! | 3-7 working days |
| UK | €12.00 | €15.00 | 3-7 working days |
| Europe | €17.00 | €25.00 | 3-7 working days |
| USA & Canada | €35.00 | €50.00 | 7-14 working days |
| Rest of the World | €50.00 | €50.00 | 7-21 working days |
| **Trade | and | School | Customers** |
| --- | --- | --- | --- |
| Country Zone | Under €500 | Above €500 | TimeFrame |
| Ireland | €6.00 | Free! | 3-7 working days |
| Northern Ireland | €6.00 | Free! | 3-7 working days |
| UK | €12.00 | Free! | 3-7 working days |
Please Note:
• Click and collect orders are "free" as there is no shipping involved.
• If the order after discount is applied is below €50 or €500 (trade or School orders), shipping will be charged.
• EUA, Canada and Rest of the World shipping charges are for parcels with maximum weight of 2kg.
• These time frames are a guide and shipping times may vary, especially at busy periods.
• Please allow a few days leeway for personalised products or pre-orders.
• We are aware of some shipping delays throughout Europe and the USA caused by unforcing circusntances or territorial border control restrictions. This is out of our control. Please allow a few days leeway for your delivery.
• Subject to placing your order before 12:30pm. Does not apply to pre-ordered items.
• Check on our Delivery Policy page, the delivery areas. We do not deliver to Channel Islands or the Isle of Man.
Description
About the Book:
This beautiful devotional book guides us through a year in the company of the Irish saints. For each day of the year there is a fascinating biographical account of an Irish saint, along with a re fleection designed to prompt the reader to consider how these venerated figures can shape the spiritual lives of the faithful today.

The intention has been to be as historically accurate as possible but also to re flect on the inner meaning of some stories and legends that have grown up around particular saints, with a view to exploring their spiritual value for a contemporary audience.

In addition to the universally recognised patron saints – Patrick, Brigid and Columba – the reader will be inspired by the stories of hundreds of extraordinary Irish men and women across the centuries whose heroism and streadfast faith will inspire, guide and encourage Christians on their pilgrim path today.

About the Author:
Stella Durand is a recently retired Anglican priest based in Co. Sligo, where she serves as a part-time tourist chaplain at Drumcliffe Church. She studied at Trinity College, UCD, the Milltown Institute and the Sorbonne, and holds a PhD in Theology where her research focussed on ecumenism and inter-faith dialogue.