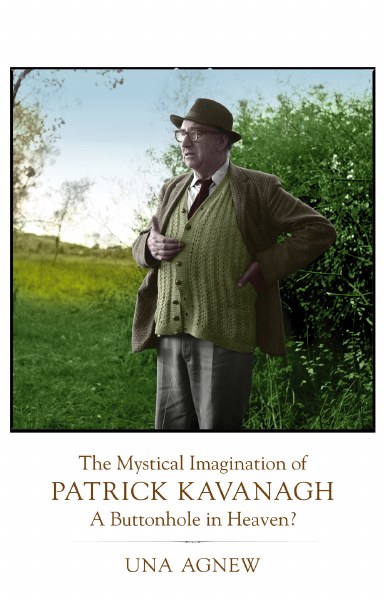 PRODUCT CODE: 9781847308825
Veritas Publications
The Mystical Imagination of Patrick Kavanagh: A Buttonhole in Heaven?
€16.99
Product Details
Extent: Paperback
Pages: 360
Publisher: Veritas Publications
Delivery
Click and Collect - Free
Click & Collect is available across Ireland and Northern Ireland in our Veritas stores. We will contact you when your item(s) are ready for collection. Please visit your branch after you receive contact from us that your items are available to collect. The order will be ready for you within 2-5 working days, subject to opening hours, order volumes, if the item is in stock and time order is placed.
Standard Express Delivery
Complimentary shipping within Ireland & Northern of Ireland is available on orders over €50, delivery fees will be added according to the area of delivery, as described below:
| Country Zone | Under €50 | Over €50 | TimeFrame |
| --- | --- | --- | --- |
| Ireland | €6.50 | Free! | 3-7 working days |
| Northern Ireland | €6.50 | Free! | 3-7 working days |
| UK | €12.00 | €15.00 | 3-7 working days |
| Europe | €17.00 | €25.00 | 3-7 working days |
| USA & Canada | €35.00 | €50.00 | 7-14 working days |
| Rest of the World | €50.00 | €50.00 | 7-21 working days |
| **Trade | and | School | Customers** |
| --- | --- | --- | --- |
| Country Zone | Under €500 | Above €500 | TimeFrame |
| Ireland | €6.00 | Free! | 3-7 working days |
| Northern Ireland | €6.00 | Free! | 3-7 working days |
| UK | €12.00 | Free! | 3-7 working days |
Please Note:
• Click and collect orders are "free" as there is no shipping involved.
• If the order after discount is applied is below €50 or €500 (trade or School orders), shipping will be charged.
• EUA, Canada and Rest of the World shipping charges are for parcels with maximum weight of 2kg.
• These time frames are a guide and shipping times may vary, especially at busy periods.
• Please allow a few days leeway for personalised products or pre-orders.
• We are aware of some shipping delays throughout Europe and the USA caused by unforcing circusntances or territorial border control restrictions. This is out of our control. Please allow a few days leeway for your delivery.
• Subject to placing your order before 12:30pm. Does not apply to pre-ordered items.
• Check on our Delivery Policy page, the delivery areas. We do not deliver to Channel Islands or the Isle of Man.
Description
About the book:
'In her study of the turbulent imagination of this turbulent man, Una Agnew has succeeded in unveiling the still centre. In doing this she has placed us all in her debt.'
The Irish Times

The poetry of Patrick Kavanagh offers a radical affirmation not only of the human condition, but of the natural world and of God's presence in both the majestic and mundane facets of daily life. In this illuminating landmark study of the great Monaghan sage, Una Agnew situates Kavanagh's life and writings squarely in the tradition of Christian mysticism, exploring how his intensely earthy and accessible poems celebrate the presence of the divine 'in the bits and pieces of everyday'.
By examining Kavanagh's work with an emphasis on three core themes central to an understanding of mysticism – awakening, purification and illumination – the author makes a compelling case for the inextricable link between the sacred and the commonplace in Kavanagh's singular worldview. Despite his many personal setbacks, from poverty to rejection to serious illness, Kavanagh, as this study so beautifully illustrates, remained in thrall to the world that surrounded him and, even at his most abject, his mystical imagination remained undimmed.
In the words of poet Mary O'Donnell in the foreword to this new edition of The Mystical Imagination of Patrick Kavanagh, Una Agnew's 'penetrating study of [Kavanagh's] work … brings discussion of this most significant twentieth-century poet to renewed levels of insight.'

About the author:
Una Agnew is a native of north Co. Louth, close to the birthplace of the poet Patrick Kavanagh. She is a St Louis Sister, and taught for many years at the Milltown Institute, Dublin, Ireland. She studied spirituality at Duquesne University, Pittsburgh, USA and completed
her PhD in literature at University College Dublin. She is a founder member of the All Ireland Spiritual Guidance Association and is actively involved in Spiritual Directors in Europe. She has written and lectured widely on spiritual topics. Her research interest focuses on the interface between literature and spirituality.