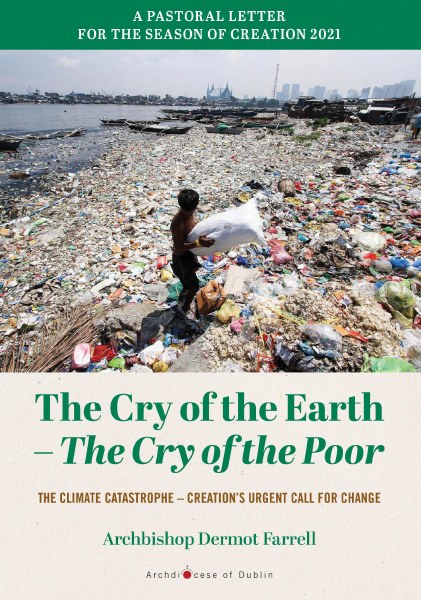 PRODUCT CODE: 9781800970205
Sale
The Cry of the Earth – The Cry of the Poor The Cl
Delivery
Click and Collect - Free
Click & Collect is available across Ireland and Northern Ireland in our Veritas stores. We will contact you when your item(s) are ready for collection. Please visit your branch after you receive contact from us that your items are available to collect. The order will be ready for you within 2-5 working days, subject to opening hours, order volumes, if the item is in stock and time order is placed.
Standard Express Delivery
Complimentary shipping within Ireland & Northern of Ireland is available on orders over €50, delivery fees will be added according to the area of delivery, as described below:
| Country Zone | Under €50 | Over €50 | TimeFrame |
| --- | --- | --- | --- |
| Ireland | €6.50 | Free! | 3-7 working days |
| Northern Ireland | €6.50 | Free! | 3-7 working days |
| UK | €12.00 | €15.00 | 3-7 working days |
| Europe | €17.00 | €25.00 | 3-7 working days |
| USA & Canada | €35.00 | €50.00 | 7-14 working days |
| Rest of the World | €50.00 | €50.00 | 7-21 working days |
| **Trade | and | School | Customers** |
| --- | --- | --- | --- |
| Country Zone | Under €500 | Above €500 | TimeFrame |
| Ireland | €6.00 | Free! | 3-7 working days |
| Northern Ireland | €6.00 | Free! | 3-7 working days |
| UK | €12.00 | Free! | 3-7 working days |
Please Note:
• Click and collect orders are "free" as there is no shipping involved.
• If the order after discount is applied is below €50 or €500 (trade or School orders), shipping will be charged.
• EUA, Canada and Rest of the World shipping charges are for parcels with maximum weight of 2kg.
• These time frames are a guide and shipping times may vary, especially at busy periods.
• Please allow a few days leeway for personalised products or pre-orders.
• We are aware of some shipping delays throughout Europe and the USA caused by unforcing circusntances or territorial border control restrictions. This is out of our control. Please allow a few days leeway for your delivery.
• Subject to placing your order before 12:30pm. Does not apply to pre-ordered items.
• Check on our Delivery Policy page, the delivery areas. We do not deliver to Channel Islands or the Isle of Man.
Description
ABOUT THE BOOK
In our age we are confronted with two interconnected crises: the coronavirus pandemic and the ecological crisis. Both require urgent action, but they also require a sense of purpose which comes from a clear vision.

In this pastoral letter, I wish to reflect further on this theme so that we may enter our faith more deeply, respond more actively to the situation in which we find ourselves, and live our God-given lives more vibrantly. I do so in a spirit of engagement and dialogue, taking to heart what the Second Vatican Council said when - sixty years ago - it exhorted: 'We must recognise and understand the world in which we live, its vision of itself, its longings, and its often dramatic characteristics' (Gaudium et Spes, 4).

This pastoral letter is not an attempt to replace either what scientists, civic leaders or various climate movements are saying.

This pastoral letter seeks to engage a further dimension, and approaches the climate catastrophe from the conviction of faith: this means facing the crisis with a deep sense of reality and a profound sense of hope. 'Faith is not a light which scatters all our darkness, but a lamp which guides our steps in the night and suffices for the journey' (Lumen Fidei, 57). It therefore means daring to look at the crisis from another perspective: the perspective of God. Looking at our planet from the perspective of the Creator permits us to see things from beyond, as it were. This pastoral letter is addressed in a particular way to people of faith in the Archdiocese of Dublin.

It is a word of encouragement and a call to action in the face of something that threatens every aspect of our lives today and into the future. It asks how we follow Jesus in this unprecedented crisis. How do we live our faith in this new time? How do we pray, and what difference does prayer make? What is God saying to the world? What is the Spirit saying to the churches?


Reviewer: Fr Paul Clayton-Lea, Intercom December 2021/January 2022:

The poignant illustrations of polar bears lost on melting ice floes, the desperate search for water in new deserts and forests burning with two children gazing fearfully into the future underline the gravity of the climate catastrophe facing humanity and helps explain the passion that Archbishop Dermot Farrell brings to his Pastoral Letter for the season of Creation 2021. While rooted in Pope Francis' analysis of the crisis of creation at this point in history and observing the global picture the Pastoral Letter also provides a decidedly local perspective. The Letter's purpose according to the archbishop is to 'initiate a diocesan conversation about how all can contribute to the care of our common home and recognize the many dimensions attached to this challenge.' Many of these dimensions are carefully and practically explored with the help of Scripture, poetry and prayer in this 60-page publication. We all want to know what we can do to combat the growing threat to future generations and this Pastoral Letter provides important pointers to guide our response and proves to be an essential starting point for study and reflection as individuals and parish communities.