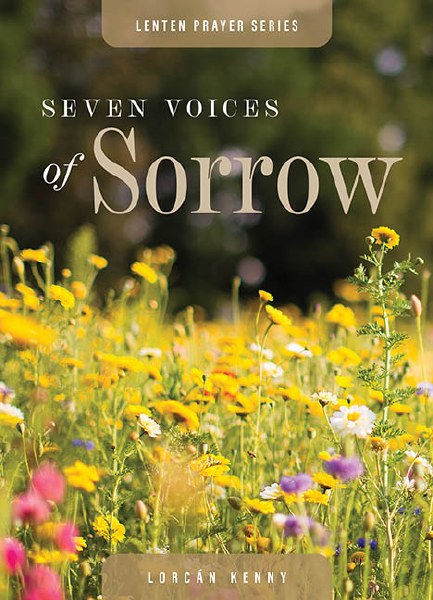 PRODUCT CODE: 9781800970540
Sale
Seven Voices of Sorrow
Description
About the Book:
In Seven Voices of Sorrow we hear from seven characters from the Lenten story: Mary of Magdala; Malchus; Procula, wife of Pilate; Judith, mother of Barabbas; Nicodemus; Dismas, the good thief; and Tamar, the woman at the well. Each voice has known great sorrow and yet exudes compassion, reassurance and fortitude.

This sensory prayer book is for individual or group use and combines a mixture of Franciscan and Augustinian spirituality. The reader is invited to gaze on an image, read the reflection (in English or in Irish) and listen to how their soul responds.

About the Author:
Fr. Lorcan Kenny is a priest in the diocese of Killaloe. He has been a school chaplain for the last twenty-four years and works with the local community on a number of youth projects. He has strong ties with Coloma Primary School, Uganda, where he visits and works.