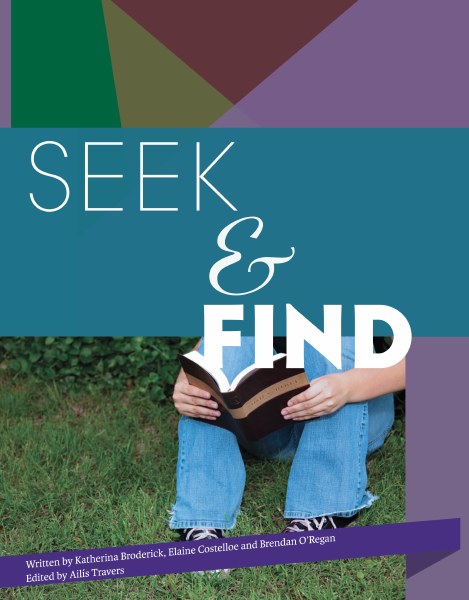 PRODUCT CODE: 9781847305114
Education
Seek and Find
€28.99
Delivery
Click and Collect - Free
Click & Collect is available across Ireland and Northern Ireland in our Veritas stores. We will contact you when your item(s) are ready for collection. Please visit your branch after you receive contact from us that your items are available to collect. The order will be ready for you within 2-5 working days, subject to opening hours, order volumes, if the item is in stock and time order is placed.
Standard Express Delivery
Complimentary shipping within Ireland & Northern of Ireland is available on orders over €50, delivery fees will be added according to the area of delivery, as described below:
| Country Zone | Under €50 | Over €50 | TimeFrame |
| --- | --- | --- | --- |
| Ireland | €6.50 | Free! | 3-7 working days |
| Northern Ireland | €6.50 | Free! | 3-7 working days |
| UK | €12.00 | €15.00 | 3-7 working days |
| Europe | €17.00 | €25.00 | 3-7 working days |
| USA & Canada | €35.00 | €50.00 | 7-14 working days |
| Rest of the World | €50.00 | €50.00 | 7-21 working days |
| **Trade | and | School | Customers** |
| --- | --- | --- | --- |
| Country Zone | Under €500 | Above €500 | TimeFrame |
| Ireland | €6.00 | Free! | 3-7 working days |
| Northern Ireland | €6.00 | Free! | 3-7 working days |
| UK | €12.00 | Free! | 3-7 working days |
Please Note:
• Click and collect orders are "free" as there is no shipping involved.
• If the order after discount is applied is below €50 or €500 (trade or School orders), shipping will be charged.
• EUA, Canada and Rest of the World shipping charges are for parcels with maximum weight of 2kg.
• These time frames are a guide and shipping times may vary, especially at busy periods.
• Please allow a few days leeway for personalised products or pre-orders.
• We are aware of some shipping delays throughout Europe and the USA caused by unforcing circusntances or territorial border control restrictions. This is out of our control. Please allow a few days leeway for your delivery.
• Subject to placing your order before 12:30pm. Does not apply to pre-ordered items.
• Check on our Delivery Policy page, the delivery areas. We do not deliver to Channel Islands or the Isle of Man.
Description
Introducing Seek and Find, a new Senior Cycle textbook for non-examination Religious Education.

Written by Katherina Broderick, Elaine Costelloe and Brendan O'Regan. Edited by Ailís Travers.

Responding to feedback from teachers, we are pleased to offer one book to cover 5th and 6th year. This exciting new book is based on the NCCA Curriculum Framework for Senior Cycle RE and is the first text of its kind to cover all eight sections of the Framework.

Key features:

- Each section is divided into lessons as opposed to chapters, making it very user friendly
- Each lesson has objectives and a summary to give a clear focus to the content covered
- In each lesson, students are given opportunities to build their own responses to the material, thus ensuring they engage on a personal level
- Activities vary to challenge and encourage faith development in students by helping them to relate to God in their own lives, in the life of the Church and in the local community, as well as in the wider world
- Activities provide for differentiated, active and co-operative learning by including a variety of methodologies and a wide range of different exercises
- Additional resources will be available online at www.seekandfind.ie (coming soon)
- Developed and piloted by a team of experienced teachers.