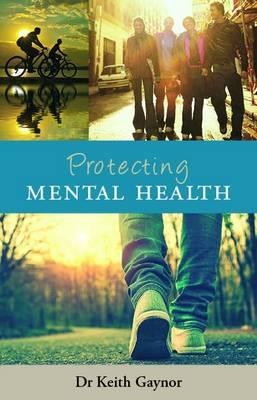 PRODUCT CODE: 9781847306302
Sale
Protecting Mental Health
Product Details
Extent: Paperback
Pages: 215
Size: 220 mm x 140 mm
Publisher: Veritas Publications
Delivery
Click and Collect - Free
Click & Collect is available across Ireland and Northern Ireland in our Veritas stores. We will contact you when your item(s) are ready for collection. Please visit your branch after you receive contact from us that your items are available to collect. The order will be ready for you within 2-5 working days, subject to opening hours, order volumes, if the item is in stock and time order is placed.
Standard Express Delivery
Complimentary shipping within Ireland & Northern of Ireland is available on orders over €100, delivery fees will be added according to the area of delivery, as described below:
Country Zone
Under €100
Over €100
TimeFrame
Ireland
€6.50
Free!
3-7 working days
Northern Ireland
€6.50
Free!
3-7 working days
| Country Zone | Under €50 | Over €50 | TimeFrame |
| --- | --- | --- | --- |
| Europe | €17.00 | €25.00 | 3-7 working days |
| USA & Canada | €35.00 | €50.00 | 7-14 working days |
| Rest of the World | €50.00 | €50.00 | 7-21 working days |
| **Trade | and | School | Customers** |
| --- | --- | --- | --- |
| Country Zone | Under €500 | Above €500 | TimeFrame |
| Ireland | €6.50 | Free! | 3-7 working days |
| Northern Ireland | €6.50 | Free! | 3-7 working days |
| UK | €12.00 | Free! | 3-7 working days |
Please Note:
• Click and collect orders are "free" as there is no shipping involved.
• If the order after discount is applied is below €100 or €500 (trade or School orders), shipping will be charged.
• EUA, Canada and Rest of the World shipping charges are for parcels with maximum weight of 2kg.
• These time frames are a guide and shipping times may vary, especially at busy periods.
• Please allow a few days leeway for personalised products or pre-orders.
• We are aware of some shipping delays throughout Europe and the USA caused by unforcing circusntances or territorial border control restrictions. This is out of our control. Please allow a few days leeway for your delivery.
• Subject to placing your order before 12:30pm. Does not apply to pre-ordered items.
• Check on our Delivery Policy page, the delivery areas. We do not deliver to Channel Islands or the Isle of Man.
Description
Despite the increased media attention given to mental health issues in recent years, there is still much confusion about how best to nourish and preserve our own emotional well-being. In Protecting Mental Health, clinical psychologist Dr Keith Gaynor shares his expertise - gleaned from more than ten years' experience working at the front line of mental health services in Ireland and the UK - in a practical and encouraging fashion.

Protecting Mental Health explores how, both as individuals and as a community, we can nurture positive mental health and reduce negative emotions like anxiety or depression. It also examines the relationship between better mental health and a 'happier' society.

Anyone, irrespective of age, gender or personal circumstances, can experience mental health difficulties. However, as this book ably explains, by taking the time to nurture our psychological health - as we would our physical health - we will not only be better equipped to overcome problems in every facet of our lives, we can live each day with a sense of confidence and joy.