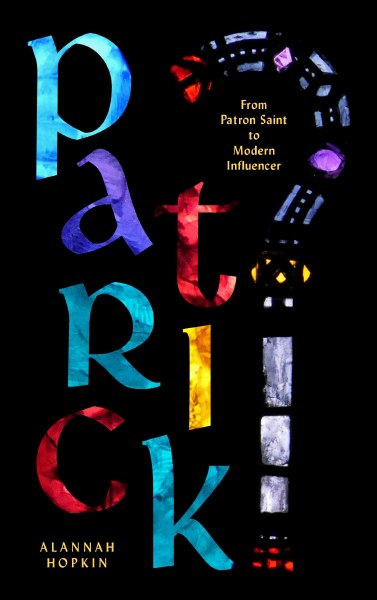 PRODUCT CODE: 9781848408883
St Patrick
Patrick From Patron Saint to Modern Influence
€24.95
Delivery
Click and Collect - Free
Click & Collect is available across Ireland and Northern Ireland in our Veritas stores. We will contact you when your item(s) are ready for collection. Please visit your branch after you receive contact from us that your items are available to collect. The order will be ready for you within 2-5 working days, subject to opening hours, order volumes, if the item is in stock and time order is placed.
Standard Express Delivery
Complimentary shipping within Ireland & Northern of Ireland is available on orders over €50, delivery fees will be added according to the area of delivery, as described below:
| Country Zone | Under €50 | Over €50 | TimeFrame |
| --- | --- | --- | --- |
| Ireland | €6.50 | Free! | 3-7 working days |
| Northern Ireland | €6.50 | Free! | 3-7 working days |
| UK | €12.00 | €15.00 | 3-7 working days |
| Europe | €17.00 | €25.00 | 3-7 working days |
| USA & Canada | €35.00 | €50.00 | 7-14 working days |
| Rest of the World | €50.00 | €50.00 | 7-21 working days |
| **Trade | and | School | Customers** |
| --- | --- | --- | --- |
| Country Zone | Under €500 | Above €500 | TimeFrame |
| Ireland | €6.00 | Free! | 3-7 working days |
| Northern Ireland | €6.00 | Free! | 3-7 working days |
| UK | €12.00 | Free! | 3-7 working days |
Please Note:
• Click and collect orders are "free" as there is no shipping involved.
• If the order after discount is applied is below €50 or €500 (trade or School orders), shipping will be charged.
• EUA, Canada and Rest of the World shipping charges are for parcels with maximum weight of 2kg.
• These time frames are a guide and shipping times may vary, especially at busy periods.
• Please allow a few days leeway for personalised products or pre-orders.
• We are aware of some shipping delays throughout Europe and the USA caused by unforcing circusntances or territorial border control restrictions. This is out of our control. Please allow a few days leeway for your delivery.
• Subject to placing your order before 12:30pm. Does not apply to pre-ordered items.
• Check on our Delivery Policy page, the delivery areas. We do not deliver to Channel Islands or the Isle of Man.
Description
St Patrick is one of the most famous saints of all time. Thousands of people with no direct Irish connection celebrate St Patrick's Day, parading along the streets of New York, Boston, Chicago, San Antonio, Texas and Sydney, where St Patrick's Day is a national holiday. These celebrations are the latest version of the cult of St Patrick, which has persisted in different forms since his death on 17 March, 462AD.

But who was St Patrick, and how much of what we know about him is fact, how much legend? This book looks at the historical man and the evidence of his writings, the myths and the apocryphal stories, and describes the social changes that led in the 18th century to his emergence as a symbol of Irish nationalism. Patrick: From Patron Saint to Modern Influencer is a fascinating and lively portrait of the man who converted pagan Ireland to Christianity – a fresh, sometimes startling examination of the folklore and traditons that have developed around the saint through the ages.

First published in 1989 in the UK and USA, this fully updated edition features new photographs and illustrations and will be an indispensable companion for anyone seeking to understand the role of St Patrick in forging modern Irish identity.