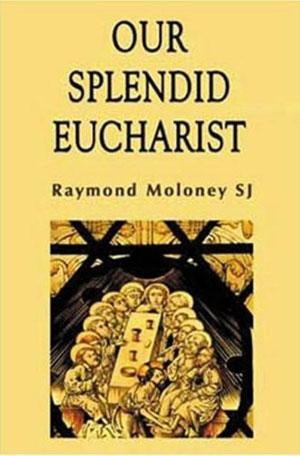 PRODUCT CODE: 1853908053
Our Splendid Eucharist
€14.95
Product Details
Extent: Paperback
Pages: 176
Size: 21.3 x 14.2 x 1.4 cm
Publisher: Veritas Publications
Delivery
Click and Collect - Free
Click & Collect is available across Ireland and Northern Ireland in our Veritas stores. We will contact you when your item(s) are ready for collection. Please visit your branch after you receive contact from us that your items are available to collect. The order will be ready for you within 2-5 working days, subject to opening hours, order volumes, if the item is in stock and time order is placed.
Standard Express Delivery
Complimentary shipping within Ireland & Northern of Ireland is available on orders over €50, delivery fees will be added according to the area of delivery, as described below:
| Country Zone | Under €50 | Over €50 | TimeFrame |
| --- | --- | --- | --- |
| Ireland | €4.99 | Free! | 3-7 working days |
| Northern Ireland | €4.99 | Free! | 3-7 working days |
| UK | €12.00 | €15.00 | 3-7 working days |
| Europe | €17.00 | €25.00 | 3-7 working days |
| USA & Canada | €35.00 | €50.00 | 7-14 working days |
| Rest of the World | €50.00 | €50.00 | 7-21 working days |
| **Trade | and | School | Customers** |
| --- | --- | --- | --- |
| Country Zone | Under €500 | Above €500 | TimeFrame |
| Ireland | €6.00 | Free! | 3-7 working days |
| Northern Ireland | €6.00 | Free! | 3-7 working days |
| UK | €12.00 | Free! | 3-7 working days |
Please Note:
• Click and collect orders are "free" as there is no shipping involved.
• If the order after discount is applied is below €50 or €500 (trade or School orders), shipping will be charged.
• EUA, Canada and Rest of the World shipping charges are for parcels with maximum weight of 2kg.
• These time frames are a guide and shipping times may vary, especially at busy periods.
• Please allow a few days leeway for personalised products or pre-orders.
• We are aware of some shipping delays throughout Europe and the USA caused by unforcing circusntances or territorial border control restrictions. This is out of our control. Please allow a few days leeway for your delivery.
• Subject to placing your order before 12:30pm. Does not apply to pre-ordered items.
• Check on our Delivery Policy page, the delivery areas. We do not deliver to Channel Islands or the Isle of Man.
Description
The traditional devotion of our people to the Mass and the Blessed Sacrament is under considerable pressure today from various forces. One of these is a simple lack of understanding of the nature of the Christian Eucharist. That is the problem which Our Splendid Eucharist sets out to tackle.

This is not a theological treatment of the subject, but a series of reflections, in simple language, on the main lines of our Eucharistic heritage. The book is divided into three sections. The first section accompanies the worshipper through the various parts of the Mass, pointing out something of their history and meaning. The second section takes up familiar points of doctrine and is designed to help the faithful to deepen their understanding of the mystery. The third section reflects on how the Eucharist enters into ordinary life and so makes a difference in our world. The approach throughout is meditative rather than speculative, and is designed to bring to bear the best of Christian tradition on the matter, and to enable the ordinary lay man and woman to deepen what in their hearts they already know and believe.