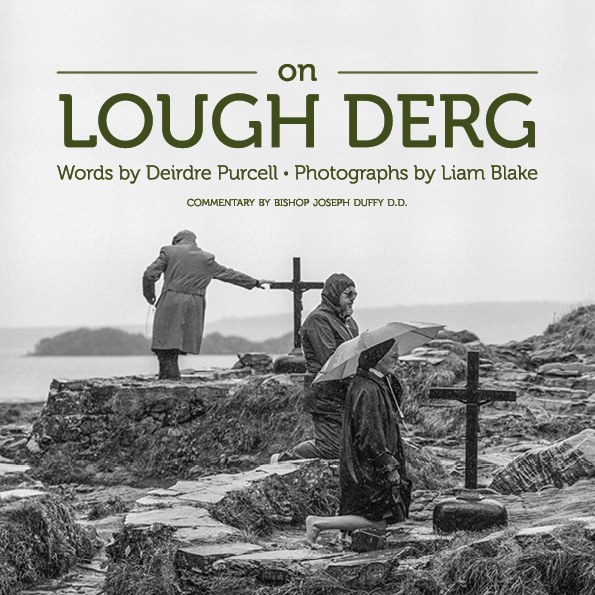 PRODUCT CODE: 9781847309365
On Lough Derg
€12.99
Product Details
Extent: Paperback
Pages: 88
Publisher: Veritas Publications
Delivery
Click and Collect - Free
Click & Collect is available across Ireland and Northern Ireland in our Veritas stores. We will contact you when your item(s) are ready for collection. Please visit your branch after you receive contact from us that your items are available to collect. The order will be ready for you within 2-5 working days, subject to opening hours, order volumes, if the item is in stock and time order is placed.
Standard Express Delivery
Complimentary shipping within Ireland & Northern of Ireland is available on orders over €50, delivery fees will be added according to the area of delivery, as described below:
| Country Zone | Under €50 | Over €50 | TimeFrame |
| --- | --- | --- | --- |
| Ireland | €4.99 | Free! | 3-7 working days |
| Northern Ireland | €4.99 | Free! | 3-7 working days |
| UK | €12.00 | €15.00 | 3-7 working days |
| Europe | €17.00 | €25.00 | 3-7 working days |
| USA & Canada | €35.00 | €50.00 | 7-14 working days |
| Rest of the World | €50.00 | €50.00 | 7-21 working days |
| **Trade | and | School | Customers** |
| --- | --- | --- | --- |
| Country Zone | Under €500 | Above €500 | TimeFrame |
| Ireland | €6.00 | Free! | 3-7 working days |
| Northern Ireland | €6.00 | Free! | 3-7 working days |
| UK | €12.00 | Free! | 3-7 working days |
Please Note:
• These time frames are a guide and shipping times may vary, especially at busy periods.
• Please allow a few days leeway for personalised products or pre-orders.
• We are aware of some shipping delays throughout Europe and the USA caused by unforcing circusntances or territorial border control restrictions. This is out of our control. Please allow a few days leeway for your delivery.
• Subject to placing your order before 12:30pm. Does not apply to pre-ordered items.
• Check on our Delivery Policy page, the delivery areas. We do not deliver to Channel Islands or the Isle of Man.
• The shipping cost will depend on the weight of your order and this will be calculated at checkout.
Description
The monastic settlement of Lough Derg was established in the fifth century by St Davog, a disciple of St Patrick, on a remote, rocky island in a mountain lake in Co. Donegal. It remains one of Ireland's most hallowed pilgrimage sites and has fascinated and inspired mystics, poets and supplicants for centuries.
On Lough Derg, first published in 1988, includes fascinating essays by Bishop Joseph Duffy, who explores the historical background to the site, and novelist Deirdre Purcell, who travels to Lough Derg during Holy Week to meet pilgrims partaking in three arduous days of prayer and fasting.
Featuring captivating images by award-winning photographer Liam Blake, this book, which includes a new foreword, is an ideal gift for former or would-be pilgrims who wish to follow in St Davog's footsteps and for anyone interested in Ireland's impossibly rich cultural heritage.

'Concentration on prayers is not the point. It's the sacrifice of yourself. Sacrifice of sleep. You're suffering in your feet and sacrificing food. The point is self-denial. The repetition of the prayers is just an exercise, it's a further pushing. The whole thing is a two-way dialogue. If I want to get to know someone I have to spend some time with that person. If I keep rattling away at God I give him no time to get in. So here, I stop and listen. I feel so joyful now, I could jump.'
– Lough Derg pilgrim

ABOUT THE CONTRIBUTORS
Joseph Duffy served as Bishop of Clogher from 1979 until his retirement in 2010. Prior to taking up this position, he was chaplain to pilgrims at St Patrick's Purgatory, Lough Derg for ten years.
In a varied career, Deirdre Purcell has worked as an actress, journalist, and broadcaster. She has won many awards for her work and is the author of more than two dozen fiction and non-fiction titles.
Liam Blake originally trained as a lithographic printer before becoming a full-time photographer. He is the author of several books including, most recently, The Harbour, a collection of images taken in and around Wicklow Harbour.

CELEBRATING FIFTY YEARS OF VERITAS PUBLICATIONS
Veritas Publications has its origins in the Catholic Truth Society of Ireland, which was founded in 1899 to publish and make available a range of religious materials that would appeal to the spiritual and pastoral needs of Irish people at the time.
2019 is a very special year for Veritas as it marks fifty years since the Catholic Truth Society and the Catholic Communications Centre merged, leading to the creation of Veritas Publications. It is under this umbrella that Veritas has been operating ever since, remaining – to this day – Ireland's leading publisher of titles related to Catholicism, spirituality, mental health and social justice in Ireland.
To mark this momentous anniversary, Veritas is delighted to present this exclusive commemorative edition of On Lough Derg, first published in 1988, which is testimony to the enduring place of this hallowed pilgrimage site to Irish people and a remarkable cultural artefact in its own right.