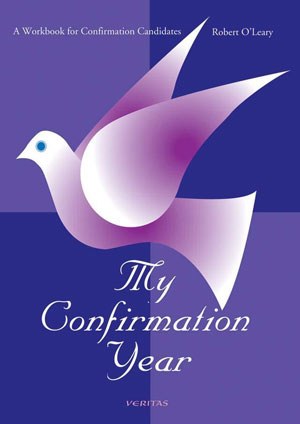 Product Details
Extent: Paperback
Size: 290 mm x 210 mm
Publisher: Veritas Publications
Delivery
Click and Collect - Free
Click & Collect is available across Ireland and Northern Ireland in our Veritas stores. We will contact you when your item(s) are ready for collection. Please visit your branch after you receive contact from us that your items are available to collect. The order will be ready for you within 2-5 working days, subject to opening hours, order volumes, if the item is in stock and time order is placed.
Standard Express Delivery
Complimentary shipping within Ireland & Northern of Ireland is available on orders over €50, delivery fees will be added according to the area of delivery, as described below:
| Country Zone | Under €50 | Over €50 | TimeFrame |
| --- | --- | --- | --- |
| Ireland | €4.99 | Free! | 3-7 working days |
| Northern Ireland | €4.99 | Free! | 3-7 working days |
| UK | €12.00 | €15.00 | 3-7 working days |
| Europe | €17.00 | €25.00 | 3-7 working days |
| USA & Canada | €35.00 | €50.00 | 7-14 working days |
| Rest of the World | €50.00 | €50.00 | 7-21 working days |
| **Trade | and | School | Customers** |
| --- | --- | --- | --- |
| Country Zone | Under €500 | Above €500 | TimeFrame |
| Ireland | €6.00 | Free! | 3-7 working days |
| Northern Ireland | €6.00 | Free! | 3-7 working days |
| UK | €12.00 | Free! | 3-7 working days |
Please Note:
• Click and collect orders are "free" as there is no shipping involved.
• If the order after discount is applied is below €50 or €500 (trade or School orders), shipping will be charged.
• EUA, Canada and Rest of the World shipping charges are for parcels with maximum weight of 2kg.
• These time frames are a guide and shipping times may vary, especially at busy periods.
• Please allow a few days leeway for personalised products or pre-orders.
• We are aware of some shipping delays throughout Europe and the USA caused by unforcing circusntances or territorial border control restrictions. This is out of our control. Please allow a few days leeway for your delivery.
• Subject to placing your order before 12:30pm. Does not apply to pre-ordered items.
• Check on our Delivery Policy page, the delivery areas. We do not deliver to Channel Islands or the Isle of Man.
Description
Confirmation Year marks one of the most important years in primary school for every child. It is a year characterised by considerable excitement, challenge and hard work. In particular, it is characterised by enormous growth and development in many different ways: physical, intellectual, emotional and spiritual. This souvenir scrapbook reflects this development and provides many opportunities for children to express their thoughts and feelings, and to focus in a concrete way on the important issues in their lives.

A number of the topics are directly related to what the child will be learning in school, as part of preparation for Confirmation. Others encourage the children to reflect on developments and occasions in their lives, past, present and future. The book provides opportunities for the children to reflect on and examine themselves as individuals, their relationships with others and with Christ, and the challenges and possibilities that lie ahead.

As with all aspects of parenting, the support and security provided by parental involvement is crucial to the childs sense of development and self-esteem. You can contribute to this process in a very positive way by helping the child to work through the scrapbook in any way you can; by talking about the issues that arise, commenting on how the work is progressing and providing resources as required. If you do this, the end result will be a treasured memento which your child will keep for many years to come, long after Confirmation.

For the teacher, this book is intended as a classroom resource, flexible and non-prescriptive in nature. Each pupil can stamp his or her personality on the book with the use of colour. At the end of the year, each scrapbook will be as individual as its owner. A number of blank pages have been included at the back of the book for work to be prescribed at the teachers discretion. Similarly, the empty spaces on many pages are intended for the pupils own artwork or photographs, cuttings etc., at the teachers discretion. I hope the souvenir scrapbook will serve as a constructive way for teachers to provide a means for children to focus on the issues and topics that matter, and to be a vehicle for making Confirmation Year as relevant, as meaningful and as memorable in the lives of the pupils as it deserves to be.