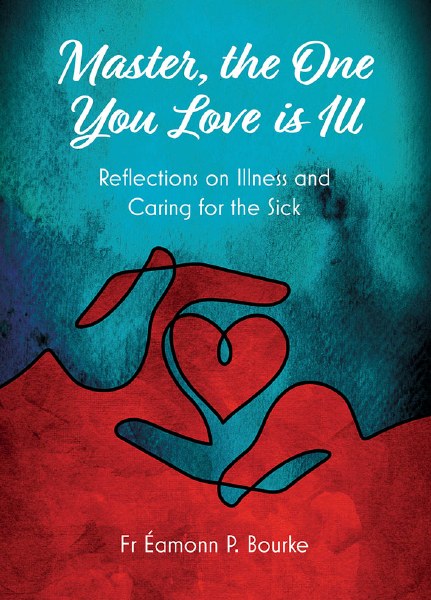 PRODUCT CODE: 9781847309846
Master the One you Love is Ill
€8.99
Delivery
Click and Collect - Free
Click & Collect is available across Ireland and Northern Ireland in our Veritas stores. We will contact you when your item(s) are ready for collection. Please visit your branch after you receive contact from us that your items are available to collect. The order will be ready for you within 2-5 working days, subject to opening hours, order volumes, if the item is in stock and time order is placed.
Standard Express Delivery
Complimentary shipping within Ireland & Northern of Ireland is available on orders over €50, delivery fees will be added according to the area of delivery, as described below:
| Country Zone | Under €50 | Over €50 | TimeFrame |
| --- | --- | --- | --- |
| Ireland | €4.99 | Free! | 3-7 working days |
| Northern Ireland | €4.99 | Free! | 3-7 working days |
| UK | €12.00 | €15.00 | 3-7 working days |
| Europe | €17.00 | €25.00 | 3-7 working days |
| USA & Canada | €35.00 | €50.00 | 7-14 working days |
| Rest of the World | €50.00 | €50.00 | 7-21 working days |
| **Trade Customers** | | | |
| --- | --- | --- | --- |
| Country Zone | Under €500 | Above €500 | TimeFrame |
| Ireland | €6.50 | Free! | 3-7 working days |
| Northern Ireland | €6.50 | Free! | 3-7 working days |
Please Note:
• These time frames are a guide and shipping times may vary, especially at busy periods.
• Please allow a few days leeway for personalised products or pre-orders.
• We are aware of some shipping delays throughout Europe and the USA caused by unforcing circusntances or territorial border control restrictions. This is out of our control. Please allow a few days leeway for your delivery.
• Subject to placing your order before 12:30pm. Does not apply to pre-ordered items.
• Check on our Delivery Policy page, the delivery areas. We do not deliver to Channel Islands or the Isle of Man.
• The shipping cost will depend on the weight of your order and this will be calculated at checkout.
Description
ABOUT THE BOOK
Illness can be a difficult and disturbing experience, challenging us not only physically and mentally, but on a deeply spiritual level also. In times of illness, the words or strength we need to pray can often seem beyond our reach and we may struggle to feel the presence of God in our lives.

Master, the One You Love is Ill explores what it means to pray as you can, using the resources you have, at a time when the closeness of God is needed more than ever. Drawn from the author's own experience of finding God in the darkness of illness, the simple reflections within gently guide the reader through the byways of the Holy Land to meet the Lord Jesus who seeks out the lost, the lonely and the ill.

ABOUT THE AUTHOR
Father Eamonn Bourke was ordained to the priesthood in his home parish of Finglas East before serving in the parishes of Springfield, Tallaght, Churchtown, Glasnevin and Lucan South. He now serves as head chaplain in University College Dublin. He is the author of Mercy in All Things: Reflection on the Diary of St Faustina Kowalski, and is a regular contributor to Divine Mercy Publications.