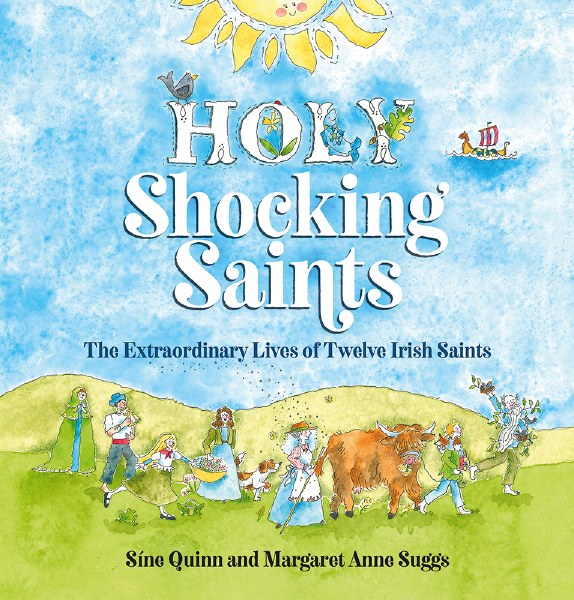 PRODUCT CODE: 9781847309716
Kids Books
Holy Shocking Saints
€14.99
Description
Holy Shocking Saints is a beautifully illustrated book celebrating the extraordinary lives of twelve remarkable people. Whether mystics, healers or holy people, their strong belief was the catalyst that set them on the spiritual path. Some renounced wealth, position and marriage proposals; others had a burning desire to explore the world to teach about their faith.

Determined and fearless, most of these men and women had to conduct, endure or witness shocking deeds throughout their lives. Their acts of kindness, incredible achievements and miracles that occurred before and after their deaths eventually made them saints.

From Colmcille confronting the Loch Ness Monster, to Brendan setting sail across the Atlantic, to Lí Ban transforming into a mermaid for three hundred years, whether fact or fiction this collection of stories will delight and entertain readers from ages seven and up.