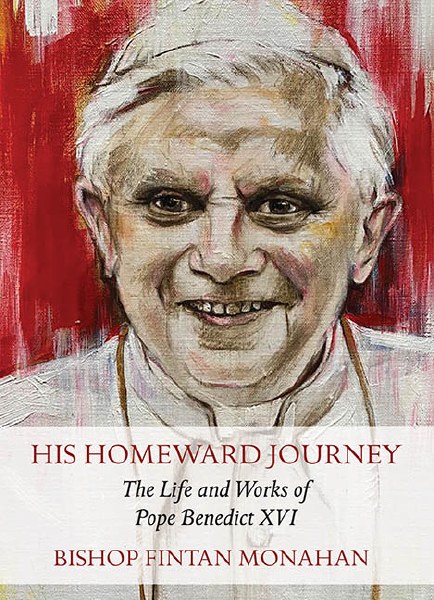 PRODUCT CODE: 9781800970144
Pope Benedict
His Homeward Journey
€9.99
Description
About the Book:
In His Homeward Journey: The Life and Works of Pope Benedict XVI Bishop Fintan Monahan takes a fresh look at the life and impact of Pope Benedict XVI, from his early life through his career as a respected theologian, his papacy (2005–13) and time as pope emeritus. Written in an accessible style, this book provides an introduction to Pope Benedict's writings, highlighting the most important texts from his prolific career as a theologian, spiritual writer, teacher and man of God.

Bishop Monahan explores Pope Benedict's relationship with his family, friends and his former students to give a rare glimpse into the private side of this scholar-pope. Pope Benedict was sometimes regarded as a divisive figure, and his career and papacy were not without controversy, but he contributed greatly to the Catholic Church and, above all, he was deeply committed to the Church and its founder, Jesus Christ.

About the Author:
Fintan Monahan is bishop of Killaloe, based in Ennis, Co. Clare. His previous books include: A Perfect Peace: Newman, Saint for Our Time (2019), Peace Smiles: Rediscovering Thomas Merton (2020) and Peace Apart: Lasting Impressions of C.S. Lewis (2022).