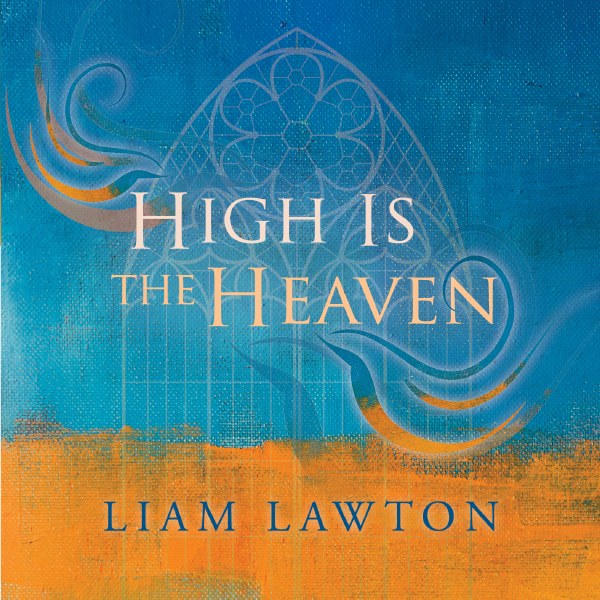 PRODUCT CODE: 785147007722
High is the Heaven CD
€16.95
Delivery
Click and Collect - Free
Click & Collect is available across Ireland and Northern Ireland in our Veritas stores. We will contact you when your item(s) are ready for collection. Please visit your branch after you receive contact from us that your items are available to collect. The order will be ready for you within 2-5 working days, subject to opening hours, order volumes, if the item is in stock and time order is placed.
Standard Express Delivery
Complimentary shipping within Ireland & Northern of Ireland is available on orders over €50, delivery fees will be added according to the area of delivery, as described below:
| Country Zone | Under €50 | Over €50 | TimeFrame |
| --- | --- | --- | --- |
| Ireland | €6.50 | Free! | 3-7 working days |
| Northern Ireland | €6.50 | Free! | 3-7 working days |
| UK | €12.00 | €15.00 | 3-7 working days |
| Europe | €17.00 | €25.00 | 3-7 working days |
| USA & Canada | €35.00 | €50.00 | 7-14 working days |
| Rest of the World | €50.00 | €50.00 | 7-21 working days |
| **Trade | and | School | Customers** |
| --- | --- | --- | --- |
| Country Zone | Under €500 | Above €500 | TimeFrame |
| Ireland | €6.00 | Free! | 3-7 working days |
| Northern Ireland | €6.00 | Free! | 3-7 working days |
| UK | €12.00 | Free! | 3-7 working days |
Please Note:
• Click and collect orders are "free" as there is no shipping involved.
• If the order after discount is applied is below €50 or €500 (trade or School orders), shipping will be charged.
• EUA, Canada and Rest of the World shipping charges are for parcels with maximum weight of 2kg.
• These time frames are a guide and shipping times may vary, especially at busy periods.
• Please allow a few days leeway for personalised products or pre-orders.
• We are aware of some shipping delays throughout Europe and the USA caused by unforcing circusntances or territorial border control restrictions. This is out of our control. Please allow a few days leeway for your delivery.
• Subject to placing your order before 12:30pm. Does not apply to pre-ordered items.
• Check on our Delivery Policy page, the delivery areas. We do not deliver to Channel Islands or the Isle of Man.
Description
High is the Heaven CD from Liam Lawton.

Here is what Liam had to say about High Is The Heaven:

It's a while since I wrote some new original music and so I have tried in this new collection to offer a variety of songs and themes but all with the common denominators that the melodies are strong and very sing-able, with a Celtic theme running through all of them. The Choral and Music Arrangements are done by Paul Tate and are really beautiful and effective, and in the recording some extra Orchestra lines have been developed Mark Cahill.

Like all of my music, the songs are written for a specific reason ~
~ The Psalm The Lord hears the Cry of the Poor was especially written for the Papal Mass of Pope Francis in Ireland , High is the Heaven was written to celebrate the 800th of St. Columba ~ one of the ancient Celtic monks who brought Christianity from Ireland to Europe and There's a Star is a Christmas piece with a memorable refrain, that celebrates the birth of the Christ Child.
As you bring your Gifts… was written to commemorate the 100 years Foundation of my own Parish Church in Edenderry, Co. Offaly, where I grew up.
accessible.