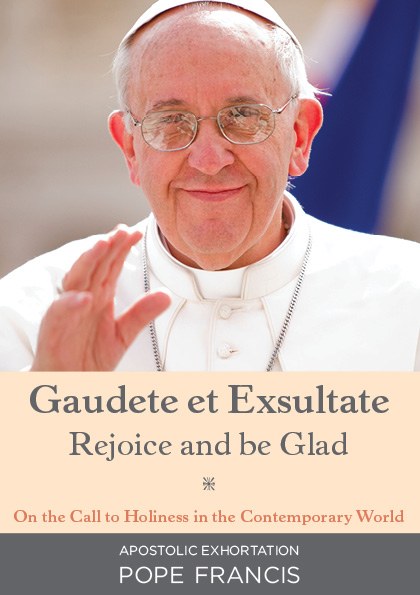 PRODUCT CODE: 9781847308566
Sale
Gaudete et Exsultate (Rejoice and be Glad)
Product Details
Extent: Perfect Bound
Pages: 79
Publisher: Veritas Publications
Delivery
Click and Collect - Free
Click & Collect is available across Ireland and Northern Ireland in our Veritas stores. We will contact you when your item(s) are ready for collection. Please visit your branch after you receive contact from us that your items are available to collect. The order will be ready for you within 2-5 working days, subject to opening hours, order volumes, if the item is in stock and time order is placed.
Standard Express Delivery
Complimentary shipping within Ireland & Northern of Ireland is available on orders over €100, delivery fees will be added according to the area of delivery, as described below:
Country Zone
Under €100
Over €100
TimeFrame
Ireland
€6.50
Free!
3-7 working days
Northern Ireland
€6.50
Free!
3-7 working days
| Country Zone | Under €50 | Over €50 | TimeFrame |
| --- | --- | --- | --- |
| Europe | €17.00 | €25.00 | 3-7 working days |
| USA & Canada | €35.00 | €50.00 | 7-14 working days |
| Rest of the World | €50.00 | €50.00 | 7-21 working days |
| **Trade | and | School | Customers** |
| --- | --- | --- | --- |
| Country Zone | Under €500 | Above €500 | TimeFrame |
| Ireland | €6.50 | Free! | 3-7 working days |
| Northern Ireland | €6.50 | Free! | 3-7 working days |
| UK | €12.00 | Free! | 3-7 working days |
Please Note:
• Click and collect orders are "free" as there is no shipping involved.
• If the order after discount is applied is below €100 or €500 (trade or School orders), shipping will be charged.
• EUA, Canada and Rest of the World shipping charges are for parcels with maximum weight of 2kg.
• These time frames are a guide and shipping times may vary, especially at busy periods.
• Please allow a few days leeway for personalised products or pre-orders.
• We are aware of some shipping delays throughout Europe and the USA caused by unforcing circusntances or territorial border control restrictions. This is out of our control. Please allow a few days leeway for your delivery.
• Subject to placing your order before 12:30pm. Does not apply to pre-ordered items.
• Check on our Delivery Policy page, the delivery areas. We do not deliver to Channel Islands or the Isle of Man.
Description
Walk before me, and be blameless,' the Lord said to Abraham.

In Gaudete et Exsultate ('Rejoice and be Glad'), his third apostolic exhortation since becoming pontiff, Pope Francis invites Christians to contemplate the call to holiness in the contemporary world.

In this important new document, Francis reminds readers that we are only truly living out our mission as Christians if we emulate the example set by the Gospels for 'the ultimate criterion on which our lives will be judged is what we have done for others'. He also warns against the evils of a faith that is divorced from good deeds and explores our obligation to care for the marginalised and dispossessed with particular emphasis on the Beatitudes.

Alongside chapters exploring ways in which we should embrace holiness in our day-to-day lives and recognise the various signs of holiness we observe in the world around us, Gaudete et Exsultate also explains how we can remain steadfast in adversity and, through the gifts of prayer and discernment, carry out 'the mission to which [God] has called us, for the good of our brothers and sisters'.