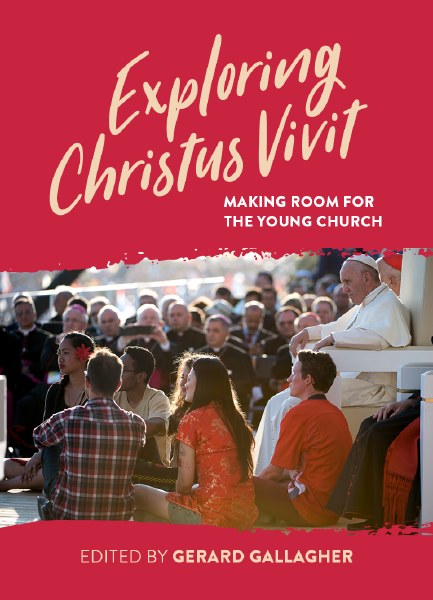 PRODUCT CODE: 9781847309457
WYD2023
Exploring Christus Vivit
€9.99
Product Details
Extent: Paperback
Pages: 118
Publisher: Veritas Publications
Delivery
Click and Collect - Free
Click & Collect is available across Ireland and Northern Ireland in our Veritas stores. We will contact you when your item(s) are ready for collection. Please visit your branch after you receive contact from us that your items are available to collect. The order will be ready for you within 2-5 working days, subject to opening hours, order volumes, if the item is in stock and time order is placed.
Standard Express Delivery
Complimentary shipping within Ireland & Northern of Ireland is available on orders over €100, delivery fees will be added according to the area of delivery, as described below:
Country Zone
Under €100
Over €100
TimeFrame
Ireland
€6.50
Free!
3-7 working days
Northern Ireland
€6.50
Free!
3-7 working days
| Country Zone | Under €50 | Over €50 | TimeFrame |
| --- | --- | --- | --- |
| Europe | €17.00 | €25.00 | 3-7 working days |
| USA & Canada | €35.00 | €50.00 | 7-14 working days |
| Rest of the World | €50.00 | €50.00 | 7-21 working days |
| **Trade | and | School | Customers** |
| --- | --- | --- | --- |
| Country Zone | Under €500 | Above €500 | TimeFrame |
| Ireland | €6.50 | Free! | 3-7 working days |
| Northern Ireland | €6.50 | Free! | 3-7 working days |
| UK | €12.00 | Free! | 3-7 working days |
Please Note:
• Click and collect orders are "free" as there is no shipping involved.
• If the order after discount is applied is below €100 or €500 (trade or School orders), shipping will be charged.
• EUA, Canada and Rest of the World shipping charges are for parcels with maximum weight of 2kg.
• These time frames are a guide and shipping times may vary, especially at busy periods.
• Please allow a few days leeway for personalised products or pre-orders.
• We are aware of some shipping delays throughout Europe and the USA caused by unforcing circusntances or territorial border control restrictions. This is out of our control. Please allow a few days leeway for your delivery.
• Subject to placing your order before 12:30pm. Does not apply to pre-ordered items.
• Check on our Delivery Policy page, the delivery areas. We do not deliver to Channel Islands or the Isle of Man.
Description
In his 2019 apostolic exhortation Christus Vivit ('Christ is Alive'), Pope Francis offers a message of hope and consolation to all the faithful, with a particular focus on the young people of today and their relationship with Jesus. Speaking to the Church as a whole, he reminds us of the youthfulness the Church should embody, while also considering how to renew youth and young adult ministry and emphasising the importance of 'making room for the young Church'. In this instructive companion volume, Gerard Gallagher invites a selection of people who work in the area of youth and young adult ministry to discuss key themes from Christus Vivit and to explore practical ways in which young people today can navigate life's challenges and setbacks, while still 'walking the path to holiness'.
This practical guide offers not only reflections on topics such as the challenges of youth and young adult ministry in changing times, the importance of family and the building up of a culture of vocation and discernment, but also offers questions and prompts for further contemplation as an aid to individual readers or those studying Christus Vivit in a group setting.
About the Editor:
Gerard Gallagher
is a pastoral coordinator in the Archdiocese of Dublin and has worked in youth and young adult ministry for over twenty years. He is author of Are We Losing the Young Church? (Columba Press), Your Child's Confirmation (Redemptorist Publications), Making Your First Holy Communion: A Practical Guide for Millennial Parents (Amazon) and Return to Me with All your Heart (Veritas Publications).
Watch now
an exclusive interview with the Author Gerard Gallagher,
link here