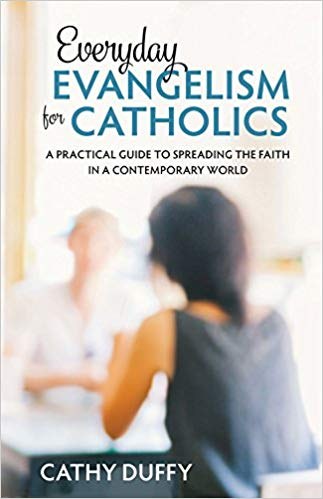 PRODUCT CODE: 9781505112351
Everyday Evangelism for Catholics
€16.95
Product Details
Pages: 150
Size: 5.5 x 0.4 x 8.5 inches
Publisher: Tan Books
Delivery
Click and Collect - Free
Click & Collect is available across Ireland and Northern Ireland in our Veritas stores. We will contact you when your item(s) are ready for collection. Please visit your branch after you receive contact from us that your items are available to collect. The order will be ready for you within 2-5 working days, subject to opening hours, order volumes, if the item is in stock and time order is placed.
Standard Express Delivery
Complimentary shipping within Ireland & Northern of Ireland is available on orders over €50, delivery fees will be added according to the area of delivery, as described below:
| Country Zone | Under €50 | Over €50 | TimeFrame |
| --- | --- | --- | --- |
| Ireland | €6.50 | Free! | 3-7 working days |
| Northern Ireland | €6.50 | Free! | 3-7 working days |
| UK | €12.00 | €15.00 | 3-7 working days |
| Europe | €17.00 | €25.00 | 3-7 working days |
| USA & Canada | €35.00 | €50.00 | 7-14 working days |
| Rest of the World | €50.00 | €50.00 | 7-21 working days |
| **Trade | and | School | Customers** |
| --- | --- | --- | --- |
| Country Zone | Under €500 | Above €500 | TimeFrame |
| Ireland | €6.00 | Free! | 3-7 working days |
| Northern Ireland | €6.00 | Free! | 3-7 working days |
| UK | €12.00 | Free! | 3-7 working days |
Please Note:
• Click and collect orders are "free" as there is no shipping involved.
• If the order after discount is applied is below €50 or €500 (trade or School orders), shipping will be charged.
• EUA, Canada and Rest of the World shipping charges are for parcels with maximum weight of 2kg.
• These time frames are a guide and shipping times may vary, especially at busy periods.
• Please allow a few days leeway for personalised products or pre-orders.
• We are aware of some shipping delays throughout Europe and the USA caused by unforcing circusntances or territorial border control restrictions. This is out of our control. Please allow a few days leeway for your delivery.
• Subject to placing your order before 12:30pm. Does not apply to pre-ordered items.
• Check on our Delivery Policy page, the delivery areas. We do not deliver to Channel Islands or the Isle of Man.
Description
Everyday Evangelism for Catholics answers that all-important question for Catholics with little experience in evangelism: how do I get started? In Everyday Evangelism for Catholics, Cathy Duffy shares from her wealth of experiencing a natural and easy process that anyone can use to evangelize friends and family, including:
Why all Catholics should be involved in evangelism – it isn't just for Protestants.
How to guide a conversation toward opportunities for evangelism.
How to ask the right questions to find out where a person is on their spiritual journey.
How to be prepared to respond to the key concerns that are likely to arise in different situations.
What a worldview is and why it matters.
How to recognize underlying worldview assumptions that shape a person's beliefs.
How to present the Catholic faith to a Protestant who is already familiar with the Bible.
How to actively listen so you can learn what people truly think and feel.
How to pray for others and track prayers with a journal.
How and why to pray with others on the spot.
Since evangelism isn't a one-size-fits-all process, Duffy helps sort out what is likely to work best in different situations. She advocates a relational approach rather than the ability to win apologetic arguments. Anyone who loves their faith, loves others, and is willing to invest prayer and time can do this.