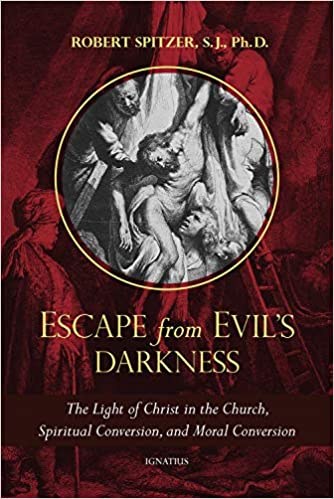 PRODUCT CODE: 9781621644187
Escape from Evil's Darkness
€21.95
Delivery
Click and Collect - Free
Click & Collect is available across Ireland and Northern Ireland in our Veritas stores. We will contact you when your item(s) are ready for collection. Please visit your branch after you receive contact from us that your items are available to collect. The order will be ready for you within 2-5 working days, subject to opening hours, order volumes, if the item is in stock and time order is placed.
Standard Express Delivery
Complimentary shipping within Ireland & Northern of Ireland is available on orders over €50, delivery fees will be added according to the area of delivery, as described below:
| Country Zone | Under €50 | Over €50 | TimeFrame |
| --- | --- | --- | --- |
| Ireland | €6.50 | Free! | 3-7 working days |
| Northern Ireland | €6.50 | Free! | 3-7 working days |
| UK | €12.00 | €15.00 | 3-7 working days |
| Europe | €17.00 | €25.00 | 3-7 working days |
| USA & Canada | €35.00 | €50.00 | 7-14 working days |
| Rest of the World | €50.00 | €50.00 | 7-21 working days |
| **Trade | and | School | Customers** |
| --- | --- | --- | --- |
| Country Zone | Under €500 | Above €500 | TimeFrame |
| Ireland | €6.00 | Free! | 3-7 working days |
| Northern Ireland | €6.00 | Free! | 3-7 working days |
| UK | €12.00 | Free! | 3-7 working days |
Please Note:
• Click and collect orders are "free" as there is no shipping involved.
• If the order after discount is applied is below €50 or €500 (trade or School orders), shipping will be charged.
• EUA, Canada and Rest of the World shipping charges are for parcels with maximum weight of 2kg.
• These time frames are a guide and shipping times may vary, especially at busy periods.
• Please allow a few days leeway for personalised products or pre-orders.
• We are aware of some shipping delays throughout Europe and the USA caused by unforcing circusntances or territorial border control restrictions. This is out of our control. Please allow a few days leeway for your delivery.
• Subject to placing your order before 12:30pm. Does not apply to pre-ordered items.
• Check on our Delivery Policy page, the delivery areas. We do not deliver to Channel Islands or the Isle of Man.
Description
In this second volume of the Called Out of Darkness trilogy, Father Robert Spitzer, S.J., draws together some of the best advice given by Catholic spiritual masters across the ages and brings it into harmony with modern scientific research, offering practical ways to live out the gospel in our busy days. It is a roadmap to a deeper relationship with the Lord and to authentic transformation through the imitation of Christ.

Giving evidence that Jesus established just one Church, with Peter as its head, Spitzer shows that the Catholic Church&;with its rich array of sacraments, teachings, prayer traditions, and lived examples of holiness&;continues to be fertile ground for profound Christian conversion.

But no true conversion is purely spiritual; it must bear fruit in our daily lives. Father Spitzer guides readers through the workings of moral transformation, with detailed sketches of all the cardinal and theological virtues, especially love. Using insights from Saint Ignatius of Loyola, as well as from modern psychology, Escape from Evil's Darkness concludes with an in-depth study of the sacrament of confession and the staggering power of God's loving mercy.