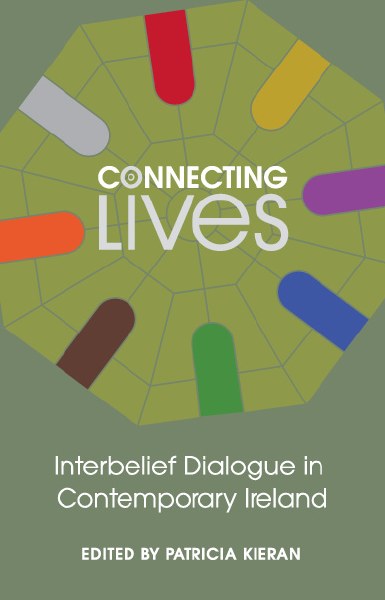 Product Details
Extent: Paperback
Pages: 310
Publisher: Veritas Publications
Delivery
Click and Collect - Free
Click & Collect is available across Ireland and Northern Ireland in our Veritas stores. We will contact you when your item(s) are ready for collection. Please visit your branch after you receive contact from us that your items are available to collect. The order will be ready for you within 2-5 working days, subject to opening hours, order volumes, if the item is in stock and time order is placed.
Standard Express Delivery
Complimentary shipping within Ireland & Northern of Ireland is available on orders over €50, delivery fees will be added according to the area of delivery, as described below:
| Country Zone | Under €50 | Over €50 | TimeFrame |
| --- | --- | --- | --- |
| Ireland | €4.99 | Free! | 3-7 working days |
| Northern Ireland | €4.99 | Free! | 3-7 working days |
| UK | €12.00 | €15.00 | 3-7 working days |
| Europe | €17.00 | €25.00 | 3-7 working days |
| USA & Canada | €35.00 | €50.00 | 7-14 working days |
| Rest of the World | €50.00 | €50.00 | 7-21 working days |
| **Trade | and | School | Customers** |
| --- | --- | --- | --- |
| Country Zone | Under €500 | Above €500 | TimeFrame |
| Ireland | €6.00 | Free! | 3-7 working days |
| Northern Ireland | €6.00 | Free! | 3-7 working days |
| UK | €12.00 | Free! | 3-7 working days |
Please Note:
• Click and collect orders are "free" as there is no shipping involved.
• If the order after discount is applied is below €50 or €500 (trade or School orders), shipping will be charged.
• EUA, Canada and Rest of the World shipping charges are for parcels with maximum weight of 2kg.
• These time frames are a guide and shipping times may vary, especially at busy periods.
• Please allow a few days leeway for personalised products or pre-orders.
• We are aware of some shipping delays throughout Europe and the USA caused by unforcing circusntances or territorial border control restrictions. This is out of our control. Please allow a few days leeway for your delivery.
• Subject to placing your order before 12:30pm. Does not apply to pre-ordered items.
• Check on our Delivery Policy page, the delivery areas. We do not deliver to Channel Islands or the Isle of Man.
Description
ABOUT THE BOOK
In contemporary Ireland, the seeds of dialogue grow and flourish in communities that accept difference and work positively to promote each other's rights and well-being. These are communities that gather together to engage in open-ended, respectful encounters with people from a range of belief and religious traditions. Interbelief dialogue involves positive communication, cooperation and energetic collaboration among people of religious faiths and secular, humanist, agnostic and atheist stances. Though not a panacea for all society's ills, and often profoundly challenging, inter-belief dialogue offers the opportunity for constructive engagement, cooperation and peace-building.
Connecting Lives is a wide-ranging and informative introduction to interbelief dialogue in contemporary Ireland. Divided into three sections, the volume first considers the nature and relevance of interbelief dialogue in education and in the public square, underscoring the importance of respectful dialogue in building a healthy intercultural society. The book then gives voice to members of various belief and faith communities as they live out their beliefs in contemporary Ireland, before exploring key challenges and opportunities in interbelief dialogue in a world often marred by intolerance.

ABOUT THE EDITOR
Patricia Kieran is a British Foreign and Commonwealth Chevening Scholar who teaches religious education at Mary Immaculate College, Limerick. She is a member of the Mid-West Interfaith Network and is Director of the Irish Institute for Catholic Studies (IICS). She has written a number of books, most recently co-authoring The Enquiring Classroom Handbook (2019), and is involved in a number of research projects on intercultural education and religions and beliefs in changing times (RBCT).