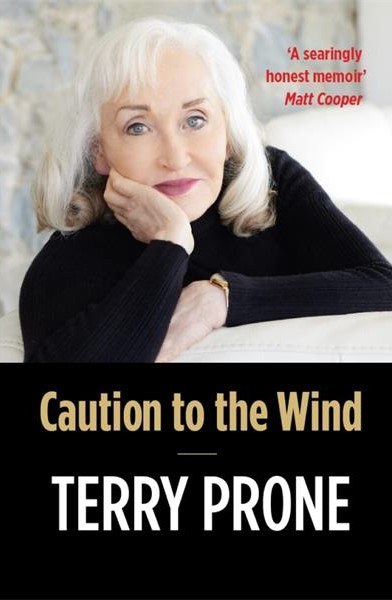 PRODUCT CODE: 9781786051967
New releases
Caution to the Wind A Memoir
€22.50
Product Details
Extent: Hardcover
Pages: 350
Size: 240 mm x 160 mm
Publisher: Red Stripe Press
Delivery
Click and Collect - Free
Click & Collect is available across Ireland and Northern Ireland in our Veritas stores. We will contact you when your item(s) are ready for collection. Please visit your branch after you receive contact from us that your items are available to collect. The order will be ready for you within 2-5 working days, subject to opening hours, order volumes, if the item is in stock and time order is placed.
Standard Express Delivery
Complimentary shipping within Ireland & Northern of Ireland is available on orders over €100, delivery fees will be added according to the area of delivery, as described below:
Country Zone
Under €100
Over €100
TimeFrame
Ireland
€6.50
Free!
3-7 working days
Northern Ireland
€6.50
Free!
3-7 working days
| Country Zone | Under €50 | Over €50 | TimeFrame |
| --- | --- | --- | --- |
| Europe | €17.00 | €25.00 | 3-7 working days |
| USA & Canada | €35.00 | €50.00 | 7-14 working days |
| Rest of the World | €50.00 | €50.00 | 7-21 working days |
| **Trade | and | School | Customers** |
| --- | --- | --- | --- |
| Country Zone | Under €500 | Above €500 | TimeFrame |
| Ireland | €6.50 | Free! | 3-7 working days |
| Northern Ireland | €6.50 | Free! | 3-7 working days |
| UK | €12.00 | Free! | 3-7 working days |
Please Note:
• Click and collect orders are "free" as there is no shipping involved.
• If the order after discount is applied is below €100 or €500 (trade or School orders), shipping will be charged.
• EUA, Canada and Rest of the World shipping charges are for parcels with maximum weight of 2kg.
• These time frames are a guide and shipping times may vary, especially at busy periods.
• Please allow a few days leeway for personalised products or pre-orders.
• We are aware of some shipping delays throughout Europe and the USA caused by unforcing circusntances or territorial border control restrictions. This is out of our control. Please allow a few days leeway for your delivery.
• Subject to placing your order before 12:30pm. Does not apply to pre-ordered items.
• Check on our Delivery Policy page, the delivery areas. We do not deliver to Channel Islands or the Isle of Man.
Description
Terry Prone has been a household name from the night, at thirteen years of age, when she tangled with the panel of a TV programme. Within a year of that, she was a regular panellist on the Late Late Show, known as a fearless teenager willing to take on anybody. At fifteen, she lied about her age to get into the Abbey Theatre School of Acting and soon starred in a West End production. Later, as
Ireland's Outstanding Teenager, she was interviewed by Barbara Walters on US television.

That was just the beginning of a phenomenal success story that made her the most successful businesswoman in Ireland from the 1970s, training people all over the world in communications while at the same time publishing thirty books and thousands of newspaper columns. But at the heart of this book is the love story that forced Terry to throw caution to the wind. Because Tom Savage was a priest, and the church put every obstacle in their way. He was fired. She was fired. They weren't allowed to marry. They considered emigration. Yet they re-invented themselves.

Tom became first producer of RTE's Morning Ireland and Terry was picked for the team setting up the Gay Byrne Hour. They set up a business training captains of industry and politicians. And then, when their son, Anton, was just six, Terry had a car crash that nearly killed her and left her in a wheelchair for a year. One year later came Tom's diagnosis of stomach cancer.
Filled with laughter and love, with triumph and disaster, Caution to the Wind is an honest, funny account of an astonishing life. While Terry Prone is a seasoned author of novels and business books, Caution to the Wind is first book she has written about her personal life, and proves to be thoughtful, evocative and engaging.