We are delighted to announce our new imprint – Beehive.
As the general-interest imprint of Veritas Publications, Beehive will publish high-quality non-fiction and children's books, printed in Ireland.
With six Beehive titles due for release in spring and six in autumn, we look forward to an exciting year ahead.


A Breath of Fresh Éire
Olga Balaeva

About the book
A Breath of Fresh Éire is a collection of essays, accompanied by stunning photographs, that celebrates the beauty of the Irish landscape and showcases both famous landmarks and lesser-known locations. A Breath of Fresh Éire focuses on experiencing nature in a mindful way, reflecting on the heritage of a place and tuning into emotions that interaction with natural beauty evokes. Whether you have always lived here, made Ireland your new home or are just visiting, A Breath of Fresh Éire invites you to come a step closer to the seemingly forbidding beauty of wild Ireland. Observe, marvel, listen – and let nature fill your heart with inspiration, joy and peace.

About the author
Olga Balaeva is a linguist, a writer and a Gaeilgeoir living in Dublin. Born in Moscow, Olga completed her BA at Moscow State University and her MSt at Oxford University. Olga's first book, Ireland A Gaeilge: A User-Friendly Guide to the Irish Language, was published in 2017. She primarily writes creative non-fiction with a particular focus on Irish-interest topics. Olga has an online publication in Irish on Tuairisc.ie as well as a flash fiction publication in the Clover & White online literary magazine. Apart from writing and languages, Olga's other passion is hiking around Ireland and finding inspiration and joy in close engagement with nature.
---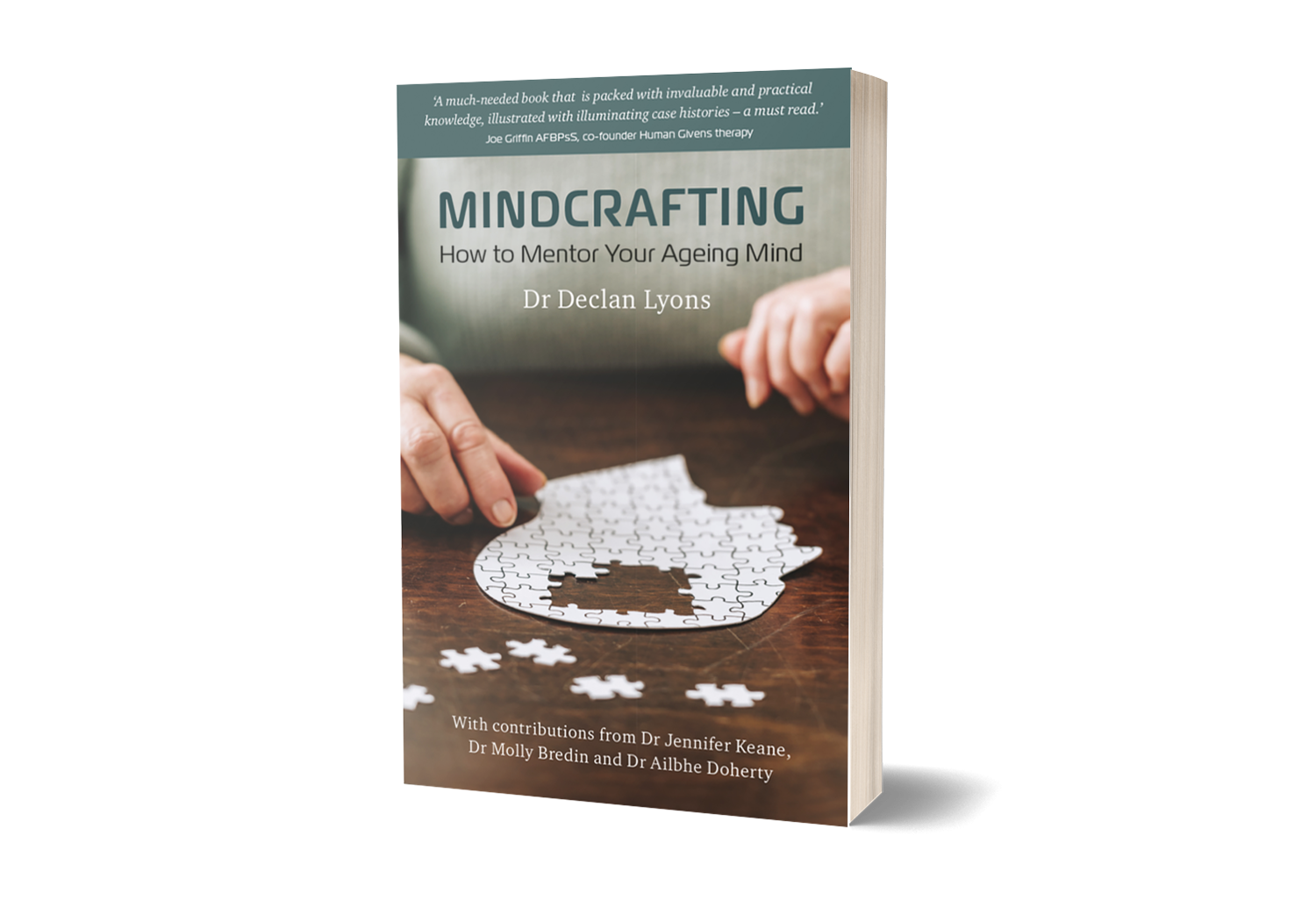 Mindcrafting
How to Mentor Your Ageing Mind
Dr Declan Lyons

About the book
Drivers for depression and poor mental health in older people abound in our society, whether they be reduced expectations for later years or suggestions that older people should simply disappear and withdraw from all activities. While society may superficially value successful ageing, there is a lack of help when it comes to its achievement. It is a lose-lose situation for the individual and for society at large. Many older people lower their personal expectations of life in accordance with society's expectations and it is little wonder that many experience depression and other forms of mental illness.

Doctor Declan Lyons has trained in the Human Givens set of organising ideas around the genesis of emotional and psychological distress. Mindcrafting: How to Mentor Your Ageing Mind applies the principles to older people and publicises their benefi t and utility to a wide audience.

About the author
Doctor Declan Lyons is a consultant psychiatrist at St Patrick's Mental Health Services and a clinical associate professor in psychiatry at TCD. He has extensive experience in promoting the physical and mental well-being of older people and has written for the Irish Times on maximising well-being and social participation in later life. His previous publications include The Evergreen Guide: Helping People to Survive and Thrive in Later Years (2014) and The Time of Your Later Life: Reflections on Ageing with Attitude (2018).
---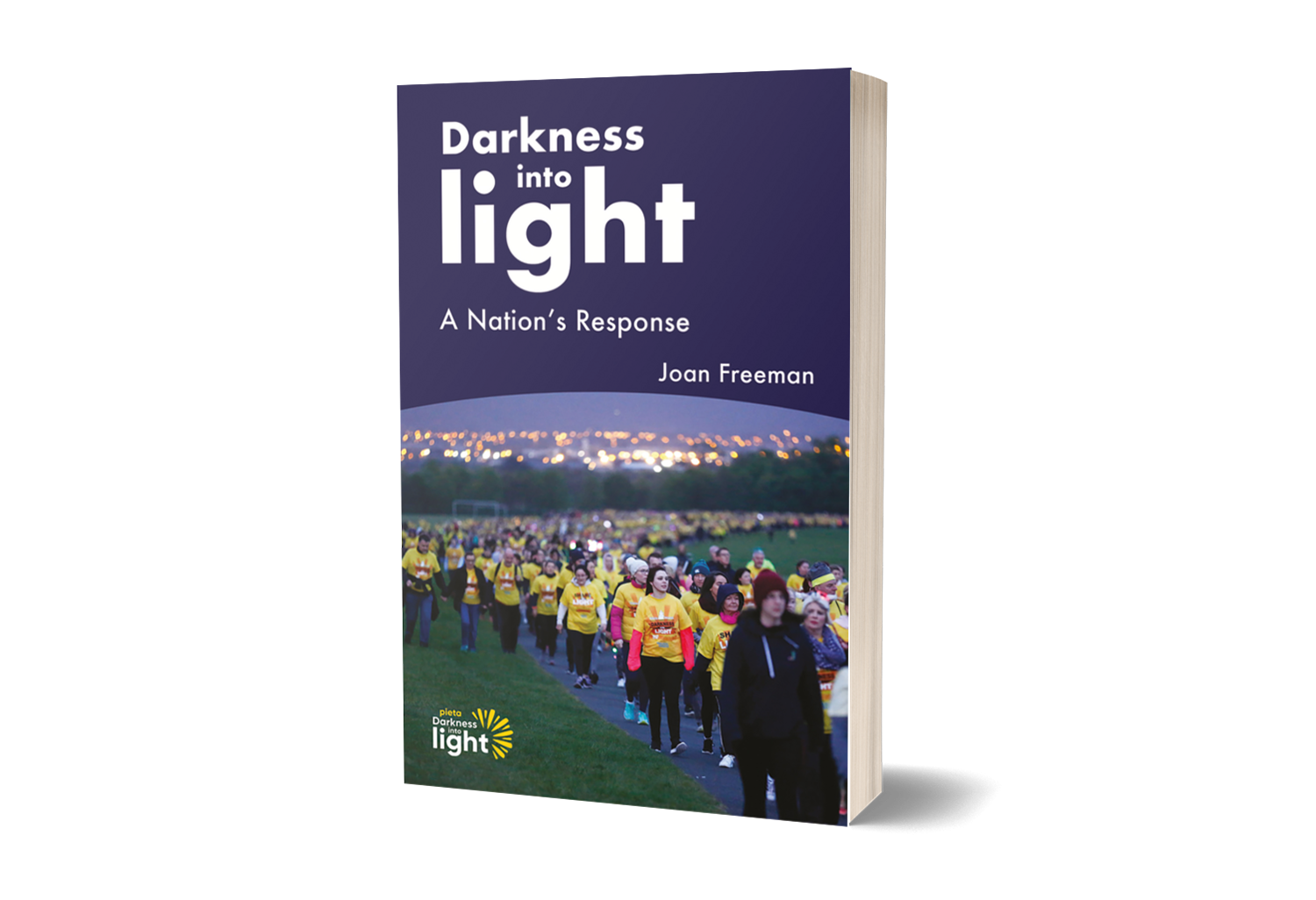 Darkness into Light
A Nation's Response
Joan Freeman

About the book
Darkness into Light: A Nation's Response tells the story of the birth of a national and international event that brings hundreds of thousands of men, women and children together for a walk. This is no ordinary walk. Each year, on a Saturday in May, it takes place at the break of dawn to raise funds for Pieta House. It is also an annual opportunity to remember, grieve and celebrate loved ones who have died by suicide.

About the author
Joan Freeman (the founder of Pieta House and Darkness into Light) describes how this extraordinary event began and includes testimonies from people who brought the walk to different parts of Ireland and, indeed, different parts of the world. Joan was a Taoiseach's nomination for the Seanad and was a senator from 2016 to 2020. In 2018 she was a candidate in the presidential election.
---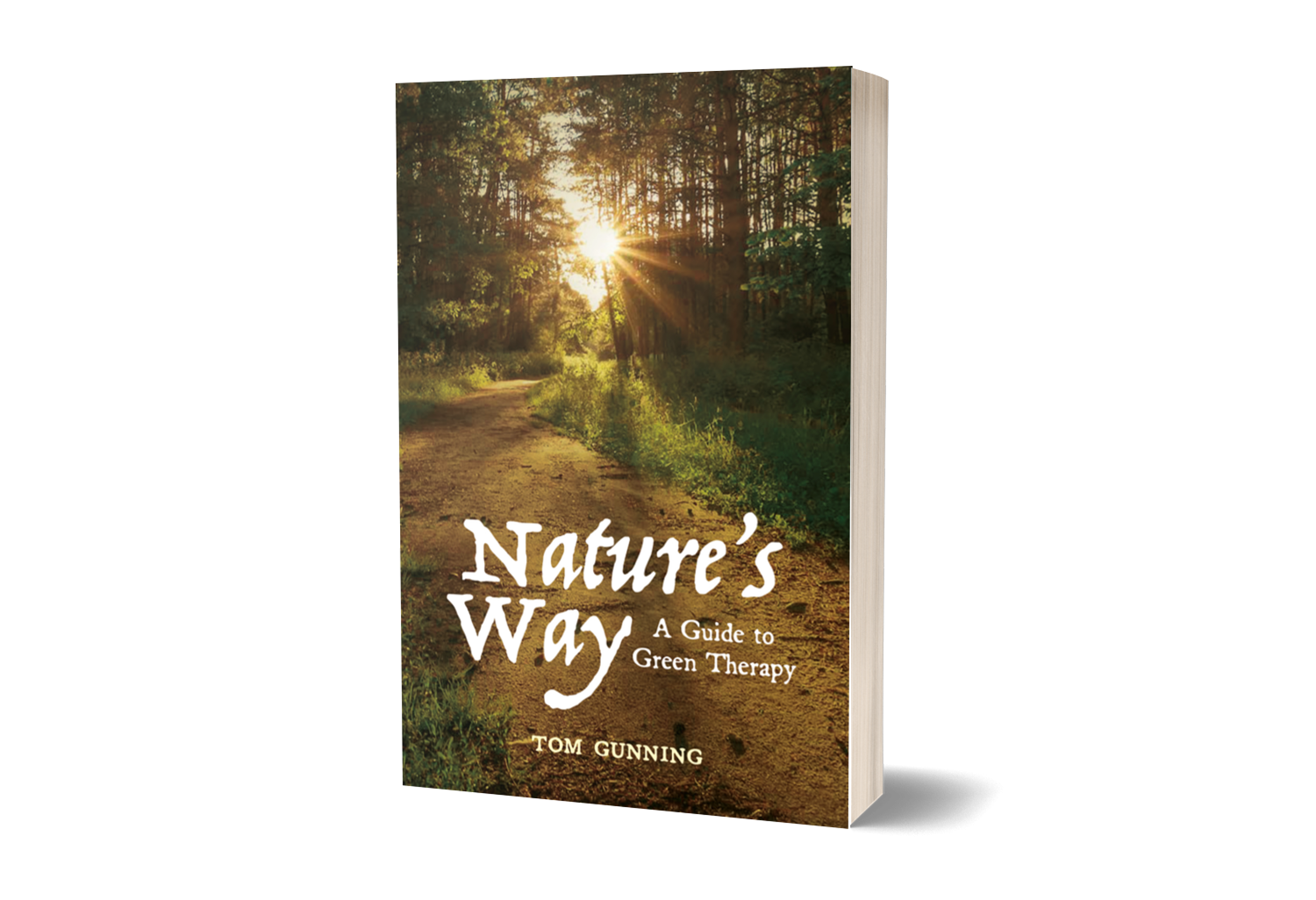 Nature's Way
A Guide to Green Therapy
Tom Gunning

About the book
In recent years, scientific research has uncovered exciting new evidence to support what we have long known: being in nature is good for us. There is nothing novel in claiming that a walk in the woods lifts the spirits, clears the head and renews the soul but now doctors in many countries are writing green prescriptions and sending their patients out into the woods for some forest bathing, or shinrin-yoku.

Nature's Way: A Guide to Green Therapy draws upon the latest research to prescribe some practical tips on how to get the best out of the green pharmacies on our doorsteps. From tuning into the fractal patterns in sunflowers to detecting the unique smell of rocks and soil after rainfall, this book outlines how nature renews, repairs and restores depleted human physiological systems. It can improve a range of mental health issues and support human creativity, cognition and problem-solving.

Nature acts not only as a therapist, but also as a teacher, providing seasonal blueprints and growth patterns for optimal human living in a technology-saturated Western culture. In the shadow of a global pandemic, startling evidence reveals that time spent in forests and working with soil boosts our immune systems. This exciting new book comes at an important time in modern culture and gently encourages green time, a known healer, over screen time, a known stressor.

About the author
Tom Gunning is a writer and teacher. He is the lead writer of the Soul Seekers junior cycle programme and the author of How to Be Our Best Self in Times of Crisis (2020) and How to Be Our Best Self in Times of Chronic Stress (2022), published by Beehive Books. He is the cofounder of the Parable Garden Education Project in Wexford.
---
How to Be Our Best Self
in Times of Chronic Stress
Stuart Breen and Tom Gunning

About the book
Stress can be caused by a single event but chronic stress is caused by a lot of small events building over time. In this important book, the reader is invited to recognise the signs of chronic stress and to take the vital small steps to address its symptoms.

It can be difficult to admit that a person suffers from chronic stress but in this compassionate approach, the authors recognise that chronic stress usually happens to good people trying to do good things for their families, friends and work colleagues.

Many who experience chronic stress do not have the time or financial resources to engage with long-term therapy or lengthy treatments. This unique book highlights the miracle of tiny interventions in a day packed with pressures and deadlines. It does not promise to cure chronic stress but it does offer very practical and easy-to-follow steps that can be readily incorporated into even the most hectic lifestyle.

The second book in the How to Be Our Best Self series, it can be dipped into a page or chapter at a time. It can be kept on a car seat or on a desk as a constant reminder that a life of striving and trying to keep up can be balanced with a life of thriving and moments of reprieve. Even in the midst of a very stressful life you can still be your best self.

About the author
Stuart Breen is chief instructor with the Irish Tai Chi Chuan Association and its two wings, Tai Chi Your Way and Health Your Way. He is a multimodality complimentary therapist who also provides training to students in various types of complimentary therapies and Tai Chi and Qi Gung.

Tom Gunning is a writer and teacher. He is the lead writer of the Soul Seekers junior cycle programme and the author of How to Be Our Best Self in Times of Crisis (2020) and Nature's Way: A Guide to Green Therapy (2022), published by Beehive. He is the co-founder of the Parable Garden Education Project in Wexford.
---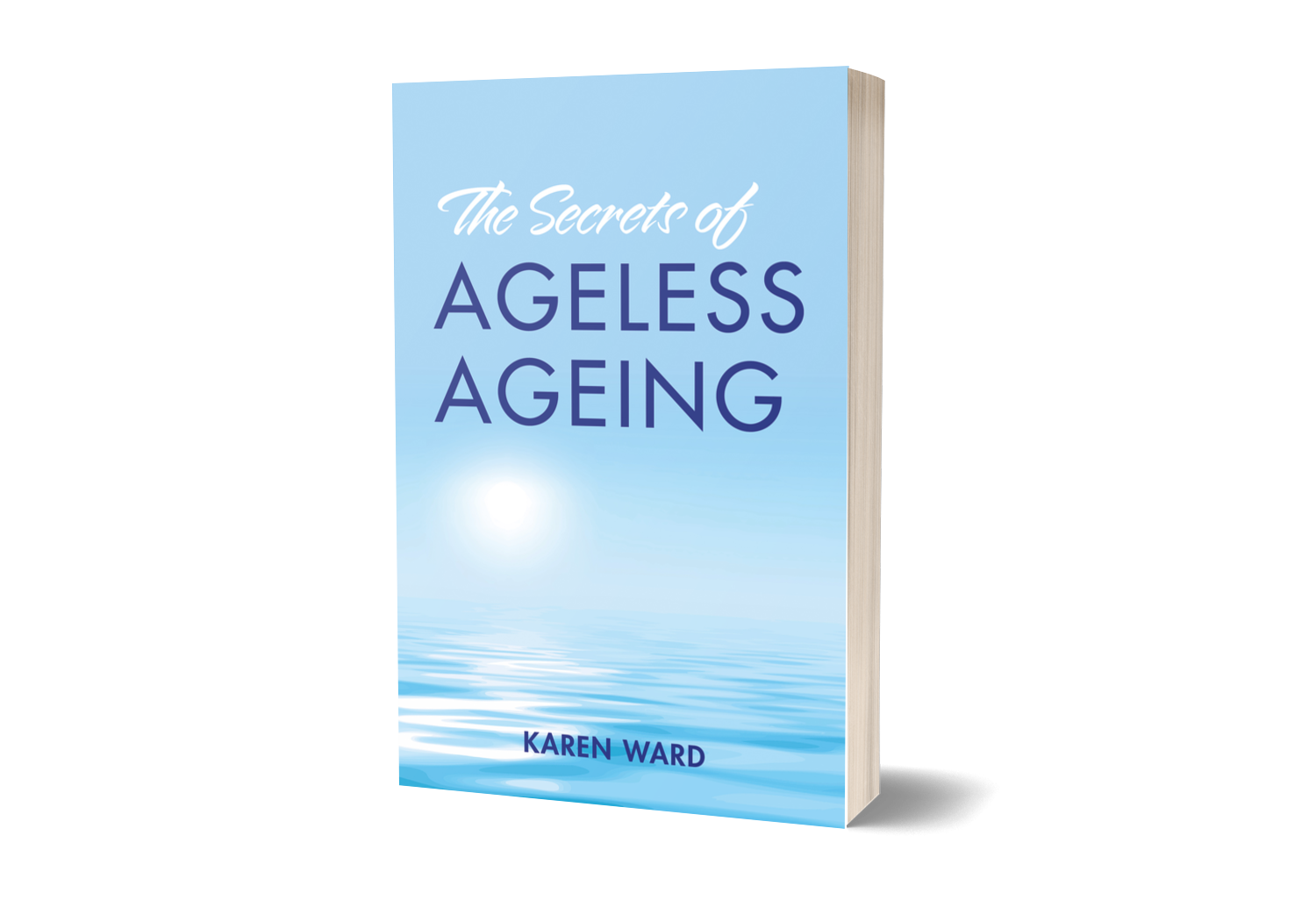 The Secrets of Ageless Ageing
Dr Karen Ward

About the book
In The Secrets of Ageless Ageing, Karen Ward takes her reader by the hand on a voyage of self-discovery and a celebration of middle age and beyond. Rather than be daunted by this experience, she gives sound, practical advice and a common-sense approach to the inevitability that is growing older. Karen's wise and witty touch is humorous with a profundity which touches at truths that lie deep within our souls. The Secrets of Ageless Ageing touches on a range of topics from midlife opportunity, mental adjustment, physicality to addressing society's view of ageing and discovering new ways of being. These topics and more are viewed through a holistic lens, offering useful advice in a conversational style.

About the author
Dr Karen Ward, holistic therapist on RTÉs Health Squad and BBC's Last Resort, is a practising counselling psychotherapist. Her previous publications, include The Health Squad Guide to Health (Onstream Publishing, 2007), Change a Little to Change a Lot (Merlin Publishing, 2009), Soul Seers: An Irish Anthology of Irish Celtic Shamanism (2019) and she is author and co-producer of the annual Moon Mná Diary-Journal.
---

For more information
Pamela McLoughlin Tel. +353 1 878 8177 pamela.mcloughlin@veritas.ie
Ireland sales: Michael Brennan Tel. +353 1 87 2679011 mbrennanbooksupplies@gmail.com