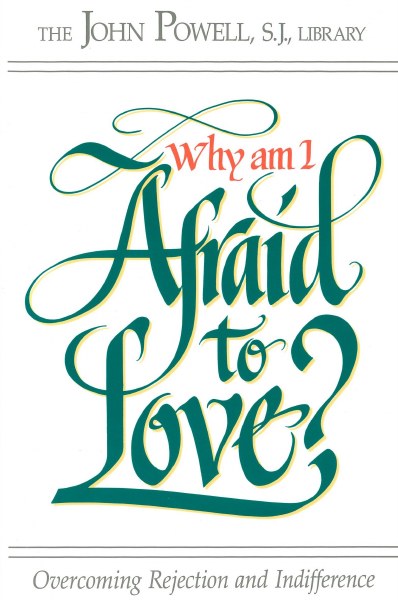 PRODUCT CODE: 0883473224
Why Am I Afraid To Love
€8.95
Product Details
Extent: Paperback
Pages: 106
Publisher: Thomas More Association (Jun. 1990)
Delivery
Click and Collect - Free
Click & Collect is available across Ireland and Northern Ireland in our Veritas stores. We will contact you when your item(s) are ready for collection. Please visit your branch after you receive contact from us that your items are available to collect. The order will be ready for you within 2-5 working days, subject to opening hours, order volumes, if the item is in stock and time order is placed.
Standard Express Delivery
Complimentary shipping within Ireland & Northern of Ireland is available on orders over €50, delivery fees will be added according to the area of delivery, as described below:
| Country Zone | Under €50 | Over €50 | TimeFrame |
| --- | --- | --- | --- |
| Ireland | €4.99 | Free! | 3-7 working days |
| Northern Ireland | €4.99 | Free! | 3-7 working days |
| UK | €12.00 | €15.00 | 3-7 working days |
| Europe | €17.00 | €25.00 | 3-7 working days |
| USA & Canada | €35.00 | €50.00 | 7-14 working days |
| Rest of the World | €50.00 | €50.00 | 7-21 working days |
| **Trade | and | School | Customers** |
| --- | --- | --- | --- |
| Country Zone | Under €500 | Above €500 | TimeFrame |
| Ireland | €6.00 | Free! | 3-7 working days |
| Northern Ireland | €6.00 | Free! | 3-7 working days |
| UK | €12.00 | Free! | 3-7 working days |
Please Note:
• These time frames are a guide and shipping times may vary, especially at busy periods.
• Please allow a few days leeway for personalised products or pre-orders.
• We are aware of some shipping delays throughout Europe and the USA caused by unforcing circusntances or territorial border control restrictions. This is out of our control. Please allow a few days leeway for your delivery.
• Subject to placing your order before 12:30pm. Does not apply to pre-ordered items.
• Check on our Delivery Policy page, the delivery areas. We do not deliver to Channel Islands or the Isle of Man.
• The shipping cost will depend on the weight of your order and this will be calculated at checkout.
Description
We first started out as ?The Paperback Exchange,? a chain of physical bookstores where we would part exchange your beloved books for new stories to transport you to faraway places. However, as shopping started to evolve to online shops and marketplaces, we bid our stores goodbye to become ?PBShop.? This transition has only allowed us to blossom as we now ship thousands of titles to book lovers across the globe. We pride ourselves in being a community of local book lovers which allows our passion and devotion to shine in everything we do. In 2020 we not only celebrated our 20th birthday but our 1st birthday as being completely employee owned after becoming an E.O.T in September 2019. We are proud to be different and embrace standing apart on a book mountain by working from a virtual inventory which allows us to provide thousands of books that may be difficult to get for your bookshelf or your studies. Working with a number of different suppliers allows us to explore other avenues such as puzzles, sheet music and even stationery so we really do have something for everyone. Life is about being versatile in all realms of existence. If this is your first purchase with us, or you are a returning customer, we would like to welcome you to the PBShop family, for there is no friend as loyal as a book. We are a company who put our customers at the centre of everything we do as we understand the importance of reading because once you learn to read, you will forever be free. There are a whole lot of things in this world of ours that we are yet to explore, which is why we will forever inspire curious minds.