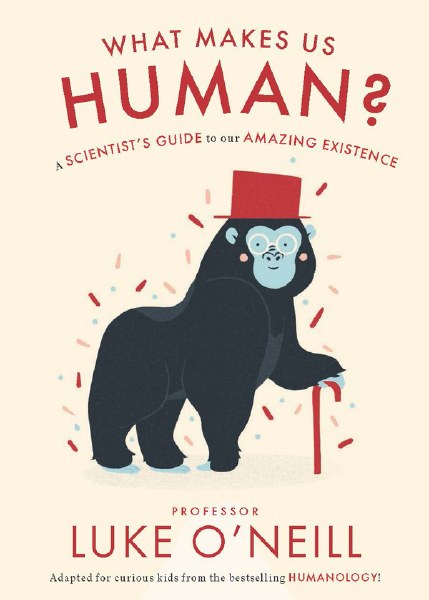 PRODUCT CODE: 9780717193769
What Makes Us Human
€19.99
Delivery
Click and Collect - Free
Click & Collect is available across Ireland and Northern Ireland in our Veritas stores. We will contact you when your item(s) are ready for collection. Please visit your branch after you receive contact from us that your items are available to collect. The order will be ready for you within 2-5 working days, subject to opening hours, order volumes, if the item is in stock and time order is placed.
Standard Express Delivery
Complimentary shipping within Ireland & Northern of Ireland is available on orders over €50, delivery fees will be added according to the area of delivery, as described below:
| Country Zone | Under €50 | Over €50 | TimeFrame |
| --- | --- | --- | --- |
| Ireland | €6.50 | Free! | 3-7 working days |
| Northern Ireland | €6.50 | Free! | 3-7 working days |
| UK | €12.00 | €15.00 | 3-7 working days |
| Europe | €17.00 | €25.00 | 3-7 working days |
| USA & Canada | €35.00 | €50.00 | 7-14 working days |
| Rest of the World | €50.00 | €50.00 | 7-21 working days |
| **Trade | and | School | Customers** |
| --- | --- | --- | --- |
| Country Zone | Under €500 | Above €500 | TimeFrame |
| Ireland | €6.00 | Free! | 3-7 working days |
| Northern Ireland | €6.00 | Free! | 3-7 working days |
| UK | €12.00 | Free! | 3-7 working days |
Please Note:
• Click and collect orders are "free" as there is no shipping involved.
• If the order after discount is applied is below €50 or €500 (trade or School orders), shipping will be charged.
• EUA, Canada and Rest of the World shipping charges are for parcels with maximum weight of 2kg.
• These time frames are a guide and shipping times may vary, especially at busy periods.
• Please allow a few days leeway for personalised products or pre-orders.
• We are aware of some shipping delays throughout Europe and the USA caused by unforcing circusntances or territorial border control restrictions. This is out of our control. Please allow a few days leeway for your delivery.
• Subject to placing your order before 12:30pm. Does not apply to pre-ordered items.
• Check on our Delivery Policy page, the delivery areas. We do not deliver to Channel Islands or the Isle of Man.
Description
About the Book:
What makes us human? Ireland's favourite scientist is here to tell you!
What do you have in common with the 7.75 billion other people on the planet? This is the question that Professor Luke O'Neill attempts to answer in this exciting new book for young readers, adapted from his bestselling book for adults, Humanology: A Scientist's Guide to our Amazing Existence.

Starting with the origin of life and how we as a species evolved on the plains of Africa some 200,000 years ago, Professor Luke explores what makes us interesting as a species, why we sleep, laugh and enjoy music, and our efforts to stop disease. He also ponders whether we will create superhumans, how and why we age, if we can escape death and whether our eventual extinction is inevitable.

With Luke's trademark infectious enthusiasm – and plenty of laughs along the way – What Makes Us Human is the perfect book for curious minds.

About the Author:
Professor Luke O'Neill is a world-renowned immunologist and Professor of Biochemistry at Trinity College Dublin. He is the author of four bestselling and award-winning books, including The Great Irish Science Book for children.

Tara O'Brien is an illustrator from Dublin, Ireland. Her work has a focus on diverse representations of people, body politics, mental health and our connection to nature.