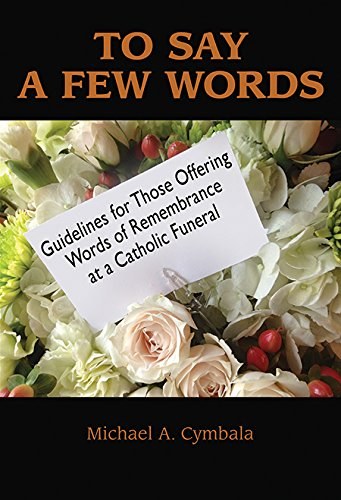 PRODUCT CODE: 9780879465322
To Say a Few Words
€5.50
Delivery
Click and Collect - Free
Click & Collect is available across Ireland and Northern Ireland in our Veritas stores. We will contact you when your item(s) are ready for collection. Please visit your branch after you receive contact from us that your items are available to collect. The order will be ready for you within 2-5 working days, subject to opening hours, order volumes, if the item is in stock and time order is placed.
Standard Express Delivery
Complimentary shipping within Ireland & Northern of Ireland is available on orders over €100, delivery fees will be added according to the area of delivery, as described below:
Country Zone
Under €100
Over €100
TimeFrame
Ireland
€6.50
Free!
3-7 working days
Northern Ireland
€6.50
Free!
3-7 working days
| Country Zone | Under €50 | Over €50 | TimeFrame |
| --- | --- | --- | --- |
| Europe | €17.00 | €25.00 | 3-7 working days |
| USA & Canada | €35.00 | €50.00 | 7-14 working days |
| Rest of the World | €50.00 | €50.00 | 7-21 working days |
| **Trade | and | School | Customers** |
| --- | --- | --- | --- |
| Country Zone | Under €500 | Above €500 | TimeFrame |
| Ireland | €6.50 | Free! | 3-7 working days |
| Northern Ireland | €6.50 | Free! | 3-7 working days |
| UK | €12.00 | Free! | 3-7 working days |
Please Note:
• Click and collect orders are "free" as there is no shipping involved.
• If the order after discount is applied is below €100 or €500 (trade or School orders), shipping will be charged.
• EUA, Canada and Rest of the World shipping charges are for parcels with maximum weight of 2kg.
• These time frames are a guide and shipping times may vary, especially at busy periods.
• Please allow a few days leeway for personalised products or pre-orders.
• We are aware of some shipping delays throughout Europe and the USA caused by unforcing circusntances or territorial border control restrictions. This is out of our control. Please allow a few days leeway for your delivery.
• Subject to placing your order before 12:30pm. Does not apply to pre-ordered items.
• Check on our Delivery Policy page, the delivery areas. We do not deliver to Channel Islands or the Isle of Man.
Description
This little booklet is designed for anyone who faces the difficult and important task of offering words of remembrance at a Catholic Funeral. Both experienced and inexperienced speakers will benefit from this easy-to-read resource. It offers a simple, practical, and most importantly discreet way of informing anyone asked to say a few words at a Catholic service on the rules that are involved, while also offering practical advice on how to deliver the remarks in an artful and respectful manner. The Catholic Church s policies on the use of family-designated speakers at funerals, wakes, and memorial services and the importance of their putting their remarks in a Christian context are both directly and politely addressed. The booklet emphasizes the sacred elements of the occasion, offering speakers the opportunity to understand their role as something more serious than a toastmaster or even a comedian. Practical suggestions abound on how to form and deliver a concise and appropriate address well suited to a religious gathering. Three sample sets of remarks are included to give speakers a sense of what is possible and appropriate in different situations and venues. This booklet is also available as an e-book for those who are traveling or otherwise not available to obtain a printed copy in time to prepare their remarks.