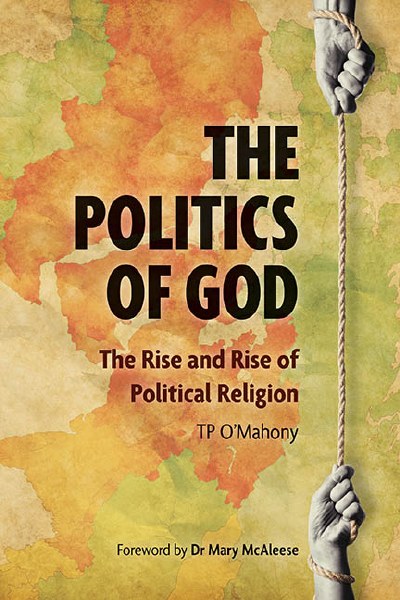 PRODUCT CODE: 9781800970403
The Politics of God: The Rise and Rise of Political Religion
€19.99
Description
About the book:
In the aftermath of 9/11, which highlighted the dark alliance between religion and iolence, there was a new realisation among policymakers around the world of the significance of religion as a factor in global affairs. We are faced with almost daily evidence in newspapers and on radio, television and social media platforms of the capacity of religion to do much good but also to do great harm.
The phrase 'the paradox of religions' has been used to describe this dual effect. The Politics of God: The Rise and Rise of Political Religion examines the rise of political religion and its global impact,
particularly in light of the Russo-Ukrainian War that has caused Europe's largest refugee crisis since WWII.

More so than at any time before in history, it is now recognised that religions, in their beliefs, doctrines and practices, are involved in much that is divisive and harmful. But at the same time they are involved in much that is extremely good.

About the author:
TP O'Mahony was born in Cork in 1939. From 1967 to 1989 he was religious affairs correspondent with the Irish Press and thereafter with the Irish Examiner. As such he covered papal visits to South America, the USA, Switzerland, Ireland and Britain. He has also covered conclaves, synods, assemblies and conferences in Rome, Uppsala and Bogotá.