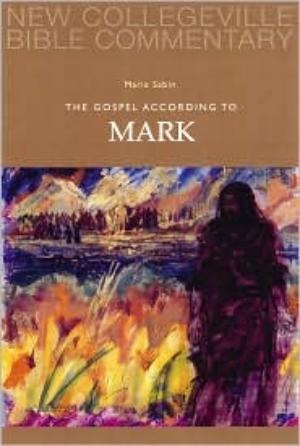 PRODUCT CODE: 0814628613
The Gospel According to Mark (New Collegeville Bible Commentary series)
€7.95
Product Details
Extent: Paperback
Pages: 160
Size: 6.1 x 0.4 x 9 inches
Publisher: Liturgical Press
Delivery
Click and Collect - Free
Click & Collect is available across Ireland and Northern Ireland in our Veritas stores. We will contact you when your item(s) are ready for collection. Please visit your branch after you receive contact from us that your items are available to collect. The order will be ready for you within 2-5 working days, subject to opening hours, order volumes, if the item is in stock and time order is placed.
Standard Express Delivery
Complimentary shipping within Ireland & Northern of Ireland is available on orders over €50, delivery fees will be added according to the area of delivery, as described below:
| Country Zone | Under €50 | Over €50 | TimeFrame |
| --- | --- | --- | --- |
| Ireland | €6.50 | Free! | 3-7 working days |
| Northern Ireland | €6.50 | Free! | 3-7 working days |
| UK | €12.00 | €15.00 | 3-7 working days |
| Europe | €17.00 | €25.00 | 3-7 working days |
| USA & Canada | €35.00 | €50.00 | 7-14 working days |
| Rest of the World | €50.00 | €50.00 | 7-21 working days |
| **Trade | and | School | Customers** |
| --- | --- | --- | --- |
| Country Zone | Under €500 | Above €500 | TimeFrame |
| Ireland | €6.00 | Free! | 3-7 working days |
| Northern Ireland | €6.00 | Free! | 3-7 working days |
| UK | €12.00 | Free! | 3-7 working days |
Please Note:
• Click and collect orders are "free" as there is no shipping involved.
• If the order after discount is applied is below €50 or €500 (trade or School orders), shipping will be charged.
• EUA, Canada and Rest of the World shipping charges are for parcels with maximum weight of 2kg.
• These time frames are a guide and shipping times may vary, especially at busy periods.
• Please allow a few days leeway for personalised products or pre-orders.
• We are aware of some shipping delays throughout Europe and the USA caused by unforcing circusntances or territorial border control restrictions. This is out of our control. Please allow a few days leeway for your delivery.
• Subject to placing your order before 12:30pm. Does not apply to pre-ordered items.
• Check on our Delivery Policy page, the delivery areas. We do not deliver to Channel Islands or the Isle of Man.
Description
New Collegeville Bible Commentary
The Gospel According to Mark
Volume 2
The absence of stories of Jesus' birth and infancy, a minimum of Jesus' parables and a resurrection scene without sight or sound of the risen Jesus have tempted readers to shortchange Mark's Gospel. Thanks to the insightful analysis and inspiring reflections of Marie Noonan Sabin, anyone studying this premier Gospel with her guidance will recognize the genius of the original author.

Sabin asserts that Mark's Gospel is not an eyewitness account or a work of biography or history. She writes, What Mark gives us is far richer. He interprets Jesus in the light of the Hebrew Bible, showing Jesus to be not only a teacher of Wisdom but Wisdom itself, calling his followers to an unconventional wisdom, a way of living (and a way of dying) that he himself exemplifies."

The cover of this commentary from The Saint John's Bible highlights Sabin's thesis that the transfiguration of Jesus is pivotal to the Gospel: "The scene [9:2-8]overshadows both parts of the Gospel, emphasizing God's creative, transforming, transfiguring power to restore life."

Sabin gives special attention to Mark's key words and phrases (e.g., "release," "rise up" or "be raised," "straightway," and "ecstasy") and his pattern of twos and threes. Especially helpful are the summaries at the end of each chapter. Here is a commentary that will restore Mark's prime place among the other two Synoptic Gospels.

Marie Noonan Sabin, Ph.D., has taught the Gospel of Mark at Bangor Theological Seminary; an earlier book on Mark, Reopening the Word, was published by Oxford University Press in 2002.