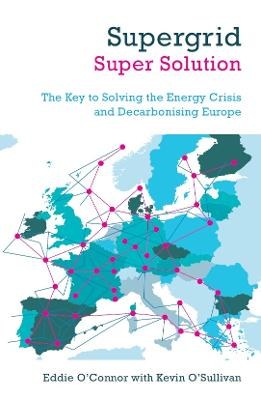 PRODUCT CODE: 9781786051875
Supergrid - Super Solution
€19.99
Delivery
Click and Collect - Free
Click & Collect is available across Ireland and Northern Ireland in our Veritas stores. We will contact you when your item(s) are ready for collection. Please visit your branch after you receive contact from us that your items are available to collect. The order will be ready for you within 2-5 working days, subject to opening hours, order volumes, if the item is in stock and time order is placed.
Standard Express Delivery
Complimentary shipping within Ireland & Northern of Ireland is available on orders over €50, delivery fees will be added according to the area of delivery, as described below:
| Country Zone | Under €50 | Over €50 | TimeFrame |
| --- | --- | --- | --- |
| Ireland | €6.50 | Free! | 3-7 working days |
| Northern Ireland | €6.50 | Free! | 3-7 working days |
| UK | €12.00 | €15.00 | 3-7 working days |
| Europe | €17.00 | €25.00 | 3-7 working days |
| USA & Canada | €35.00 | €50.00 | 7-14 working days |
| Rest of the World | €50.00 | €50.00 | 7-21 working days |
| **Trade | and | School | Customers** |
| --- | --- | --- | --- |
| Country Zone | Under €500 | Above €500 | TimeFrame |
| Ireland | €6.00 | Free! | 3-7 working days |
| Northern Ireland | €6.00 | Free! | 3-7 working days |
| UK | €12.00 | Free! | 3-7 working days |
Please Note:
• Click and collect orders are "free" as there is no shipping involved.
• If the order after discount is applied is below €50 or €500 (trade or School orders), shipping will be charged.
• EUA, Canada and Rest of the World shipping charges are for parcels with maximum weight of 2kg.
• These time frames are a guide and shipping times may vary, especially at busy periods.
• Please allow a few days leeway for personalised products or pre-orders.
• We are aware of some shipping delays throughout Europe and the USA caused by unforcing circusntances or territorial border control restrictions. This is out of our control. Please allow a few days leeway for your delivery.
• Subject to placing your order before 12:30pm. Does not apply to pre-ordered items.
• Check on our Delivery Policy page, the delivery areas. We do not deliver to Channel Islands or the Isle of Man.
Description
As we live through an energy crisis, this book sets out how electricity can get the world off fossil fuels and accelerate to a zero-carbon world. The essential element in this transformation is a supergrid to transmit vast amounts of power quickly to where it's most needed.

Supergrid - Super Solution sets out how this can be done in therEuropean context, with Ireland playing a lead role through deployment of its vast offshore wind resources. This is in a new energy supply system delivering consistently cheaper power, all made possible by using 'superconductor' technology.

Supergrid - Super Solution outlines:
- The masterplan by a global leader in developing renewable energy with input from leading energy experts.
- The creation of an energy revolution using superconductor cables to deliver electricity from offshore wind and solar to areas of peak demand at the heart of Europe through rollout of the supergrid - by deploying already proven technology.
Ireland's opportunity to become a renewables exporter of green power.
-The special advantage for counties along the western seaboard, which is set to witness unprecedented economic opportunity because of record wind speeds the nearby Atlantic that will be harnessed by floating turbines.
-The need for courage and collective action by states and the private sector to work fogether in the best interests of humanity and planet Earth.

Supergrid - Super Solution is essential reading for anyone interested in practical solutions to achieving net zero.

About the Authors:
Eddie O'Connor is a global leader in renewable energy development. He built Ireland's first commercial wind farm in 1992 while at the helm of Bord na Móna, and went on build successful renewable energy companies across the world, including Airtricity and Mainstream Renewable Power, for which he received widespread international recognition.

In 2018, he founded SuperNode in an attempt to resolve one of the greatest logistical challenges of our age: the building of a supergrid in Europe by transporting electricity vast distances from where it can be generated to where there is most demand. Described as a 'green evangelist', he was named World Energy Policy leader by Scientific American in 2003. He was first-ever winner of the Ernst & Young Global Renewable Energy Awards (known as the Green Oscars) in 2009. He continues to be one of the most influential figures in the US clean energy sector and at the highest levels of energy policy in the EU.

Kevin O'Sullivan is environment & science editor of the Irish Times. He covers climate change, renewable energy and sustainability for the newspaper and irishtimes.com.