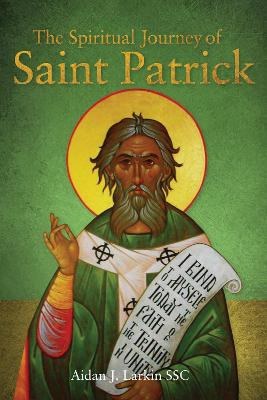 PRODUCT CODE: 9781788126274
St Patrick
Spiritual Journey of Saint Patrick
€14.95
Product Details
Extent: Paperback
Pages: 176
Publisher: Messenger Publications
Delivery
Click and Collect - Free
Click & Collect is available across Ireland and Northern Ireland in our Veritas stores. We will contact you when your item(s) are ready for collection. Please visit your branch after you receive contact from us that your items are available to collect. The order will be ready for you within 2-5 working days, subject to opening hours, order volumes, if the item is in stock and time order is placed.
Standard Express Delivery
Complimentary shipping within Ireland & Northern of Ireland is available on orders over €100, delivery fees will be added according to the area of delivery, as described below:
Country Zone
Under €100
Over €100
TimeFrame
Ireland
€6.50
Free!
3-7 working days
Northern Ireland
€6.50
Free!
3-7 working days
| Country Zone | Under €50 | Over €50 | TimeFrame |
| --- | --- | --- | --- |
| Europe | €17.00 | €25.00 | 3-7 working days |
| USA & Canada | €35.00 | €50.00 | 7-14 working days |
| Rest of the World | €50.00 | €50.00 | 7-21 working days |
| **Trade | and | School | Customers** |
| --- | --- | --- | --- |
| Country Zone | Under €500 | Above €500 | TimeFrame |
| Ireland | €6.50 | Free! | 3-7 working days |
| Northern Ireland | €6.50 | Free! | 3-7 working days |
| UK | €12.00 | Free! | 3-7 working days |
Please Note:
• Click and collect orders are "free" as there is no shipping involved.
• If the order after discount is applied is below €100 or €500 (trade or School orders), shipping will be charged.
• EUA, Canada and Rest of the World shipping charges are for parcels with maximum weight of 2kg.
• These time frames are a guide and shipping times may vary, especially at busy periods.
• Please allow a few days leeway for personalised products or pre-orders.
• We are aware of some shipping delays throughout Europe and the USA caused by unforcing circusntances or territorial border control restrictions. This is out of our control. Please allow a few days leeway for your delivery.
• Subject to placing your order before 12:30pm. Does not apply to pre-ordered items.
• Check on our Delivery Policy page, the delivery areas. We do not deliver to Channel Islands or the Isle of Man.
Description
Every year millions of people celebrate St Patrick. He is Ireland's most famous ambassador. Yet, what do we really know about him, about his spirituality, his mission, his vocation? Can we really only say that he was no friend to snakes? Few people know that Patrick's own writings have survived to the present day. Fewer still understand the connection between Patrick and the Church Fathers. Ironically, it is perhaps his universal popularity and connection to generations of Irish immigrants that has set him apart from his peers and obscured his very real contribution to the Church. To the broader world he is more famous than Augustine and more recognisable than Paul, but unlike them his writings and spirituality have been neglected. In The Spiritual Journey of St Patrick, Aidan Larkin SCC brings the academic rediscovery of Patrick to a lay audience, passionately arguing the case for recognising and engaging with Patrick's spiritual legacy to the Church. Uncovering the wealth of references to the Fathers of the Church in Patrick's own writings, Larkin encourages us to reframe Patrick as a religious thinker in dialogue with the Church's past and future. Patrick's vocation him brought him to the Irish, and the Irish brought him to the world. Now The Spiritual Journey of St Patrick retells that great story in the history of Christianity in a way that restores Patrick's own voice so that he can speak to us and guide us in this synodal moment in the life of the Church.