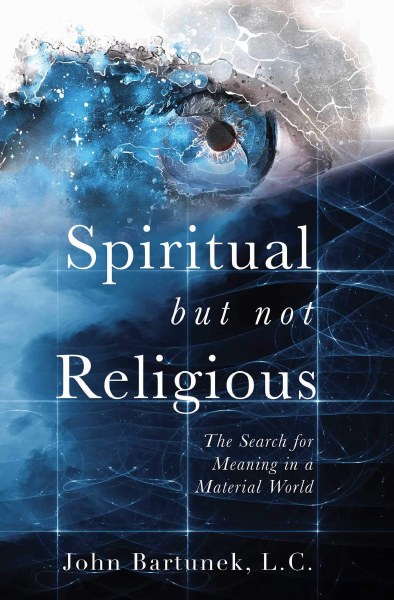 PRODUCT CODE: 9781505113556
Spiritual But Not Religious
€19.95
Product Details
Extent: Paperback
Pages: 152
Size: 5.5 x 0.2 x 8.5 inches
Publisher: Tan Books
Delivery
Click and Collect - Free
Click & Collect is available across Ireland and Northern Ireland in our Veritas stores. We will contact you when your item(s) are ready for collection. Please visit your branch after you receive contact from us that your items are available to collect. The order will be ready for you within 2-5 working days, subject to opening hours, order volumes, if the item is in stock and time order is placed.
Standard Express Delivery
Complimentary shipping within Ireland & Northern of Ireland is available on orders over €50, delivery fees will be added according to the area of delivery, as described below:
| Country Zone | Under €50 | Over €50 | TimeFrame |
| --- | --- | --- | --- |
| Ireland | €6.50 | Free! | 3-7 working days |
| Northern Ireland | €6.50 | Free! | 3-7 working days |
| UK | €12.00 | €15.00 | 3-7 working days |
| Europe | €17.00 | €25.00 | 3-7 working days |
| USA & Canada | €35.00 | €50.00 | 7-14 working days |
| Rest of the World | €50.00 | €50.00 | 7-21 working days |
| **Trade | and | School | Customers** |
| --- | --- | --- | --- |
| Country Zone | Under €500 | Above €500 | TimeFrame |
| Ireland | €6.00 | Free! | 3-7 working days |
| Northern Ireland | €6.00 | Free! | 3-7 working days |
| UK | €12.00 | Free! | 3-7 working days |
Please Note:
• Click and collect orders are "free" as there is no shipping involved.
• If the order after discount is applied is below €50 or €500 (trade or School orders), shipping will be charged.
• EUA, Canada and Rest of the World shipping charges are for parcels with maximum weight of 2kg.
• These time frames are a guide and shipping times may vary, especially at busy periods.
• Please allow a few days leeway for personalised products or pre-orders.
• We are aware of some shipping delays throughout Europe and the USA caused by unforcing circusntances or territorial border control restrictions. This is out of our control. Please allow a few days leeway for your delivery.
• Subject to placing your order before 12:30pm. Does not apply to pre-ordered items.
• Check on our Delivery Policy page, the delivery areas. We do not deliver to Channel Islands or the Isle of Man.
Description
A Guide for Exploring the Horizons of Your Heart

More people than ever find themselves unfulfilled by merely material abundance and prosperity. More people than ever find their hearts yearning for some kind of satisfaction beyond swiping right or going viral. This is because the human soul was made for more than video games, social media, SMS messages, and flashy distractions.

This book, written with the warmth, sincerity, and clarity characteristic of Father Bartunek's many popular books, opens the door to a rediscovery of the spiritual landscape present in every human heart.

Maybe you are spiritually restless yourself. Maybe you know others who are, and you want to connect with them better. In either case, this book is for you. It will take you where few dare to go through a fearless exploration of questions like these:
Why does "spirituality" attract us, and what does that word really mean?
What is the real difference between "spirituality" and "religion"?
Aren't all religions basically the same?
How is it possible to be "religious but not spiritual"?
What are the implications of choosing to be "spiritual but not religious"?
Does truth enrich or impoverish our spiritual life?
Father Bartunek takes you on a tour of your own soul through his reflections on these themes and more, weaving together philosophy, natural theology, personal experiences, and analyses of selected works of art to make this a truly one-of-a-kind book.

You won't read this book and move on. You will read this book and grow, and then you will want to dip back into it again and again, to keep on growing. It's a book for a lifetime.

The horizons of the heart are vast, and often treacherous – which is one reason why so many people today hesitate to explore them. Father Bartunek is a wise guide who leads you deeper into your own self as he shows you how to continue your unique search for lasting meaning in an overly materialized world.