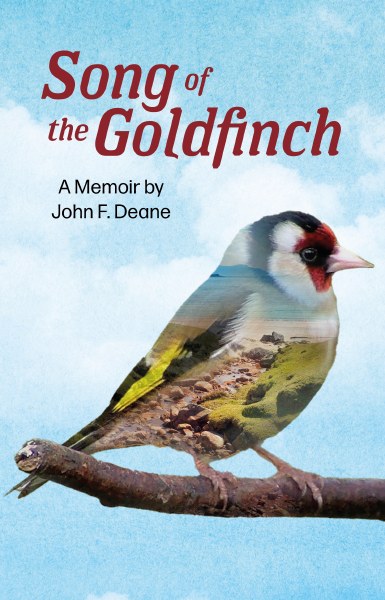 PRODUCT CODE: 9781800970472
New releases
Song of the Goldfinch
€19.99
Product Details
Extent: Paperback
Pages: 176
Size: 215 mm x 138 mm
Publisher: Veritas Publications
Delivery
Click and Collect - Free
Click & Collect is available across Ireland and Northern Ireland in our Veritas stores. We will contact you when your item(s) are ready for collection. Please visit your branch after you receive contact from us that your items are available to collect. The order will be ready for you within 2-5 working days, subject to opening hours, order volumes, if the item is in stock and time order is placed.
Standard Express Delivery
Complimentary shipping within Ireland & Northern of Ireland is available on orders over €50, delivery fees will be added according to the area of delivery, as described below:
| Country Zone | Under €50 | Over €50 | TimeFrame |
| --- | --- | --- | --- |
| Ireland | €6.50 | Free! | 3-7 working days |
| Northern Ireland | €6.50 | Free! | 3-7 working days |
| UK | €12.00 | €15.00 | 3-7 working days |
| Europe | €17.00 | €25.00 | 3-7 working days |
| USA & Canada | €35.00 | €50.00 | 7-14 working days |
| Rest of the World | €50.00 | €50.00 | 7-21 working days |
| **Trade | and | School | Customers** |
| --- | --- | --- | --- |
| Country Zone | Under €500 | Above €500 | TimeFrame |
| Ireland | €6.00 | Free! | 3-7 working days |
| Northern Ireland | €6.00 | Free! | 3-7 working days |
| UK | €12.00 | Free! | 3-7 working days |
Please Note:
• Click and collect orders are "free" as there is no shipping involved.
• If the order after discount is applied is below €50 or €500 (trade or School orders), shipping will be charged.
• EUA, Canada and Rest of the World shipping charges are for parcels with maximum weight of 2kg.
• These time frames are a guide and shipping times may vary, especially at busy periods.
• Please allow a few days leeway for personalised products or pre-orders.
• We are aware of some shipping delays throughout Europe and the USA caused by unforcing circusntances or territorial border control restrictions. This is out of our control. Please allow a few days leeway for your delivery.
• Subject to placing your order before 12:30pm. Does not apply to pre-ordered items.
• Check on our Delivery Policy page, the delivery areas. We do not deliver to Channel Islands or the Isle of Man.
Description
** PRE-ORDER ONLY**
*Expected April 2023*

About the Book:
Song of the Goldfinch is a beautifully written faith memoir tracing John F. Deane's time as a strict Roman Catholic on Achill Island to his faith as it stands at present. This memoir is a vivid journey through his time spent as a novice and seminarian, through discovery of alternative Christian approaches, all of it in prose form, but linked by poems, both published and unpublished. The book offers insights and experiences that are unique to him as an individual and published poet, and yet wholly relevant to Christian faith in our difficult times.

About the Author:
John F. Deane is a writer and poet. He has had eight collections of poetry published in Manchester by Carcanet, including Naming of the Bones (2021). He spent five years as a Holy Ghost novice and seminarian; studied poetry and faith and has published several books of essays on poets of faith, such as Hopkins, Herbert, Heaney and Kinsella. He is the founder of Poetry Ireland and Dedalus Press. He has taught poetry and faith in Boston College as Burns scholar and in Loyola University, Chicago, as Teilhard de Chardin visiting scholar.

Reviews:
'Once every blue moon a book is written on parchment and in dried blood. Here Huckleberry Finn meets Dylan Thomas on Achill Island, a lost world of corncrakes and ragamuffins. Captivating. Truly wonderful. I loved this book, I think you might too.'
Mark Patrick Hederman, OSB, author of Crimson and Gold: Life as a Limerick, 2021.

'In Song of the Goldfinch Deane traces the delicate thread of poetry making and faith-making from an idyllic childhood on the wild shores of the island of Achill, through his youthful experiences as a seminarian, to the mature understanding of old age. He evokes without sentimentality a world of wonder, as well as a journey through momentous change in the Catholic church. His poetry shows us unequivocally how the natural world points to the divine, and how the human world must recognise that. His descriptions of an enchanted Achill bring this world vividly before our eyes: we hear the sea, we see the mountains, we feel and smell the breath of an Atlantic wind that has blown across an ocean of faith and time to reach him'.
Hilary Davies is a poet, translator and critic; her fourth collection is Exile and the Kingdom, Enitharmon, 2016.