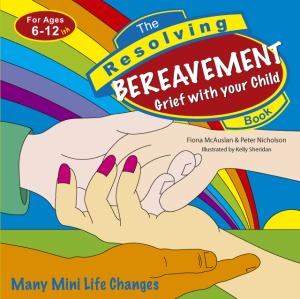 Product Details
Extent: Paperback
Pages: 88
Size: 0.5 x 20.5 x 20.3 cm
Publisher: Veritas Publications
Delivery
Click and Collect - Free
Click & Collect is available across Ireland and Northern Ireland in our Veritas stores. We will contact you when your item(s) are ready for collection. Please visit your branch after you receive contact from us that your items are available to collect. The order will be ready for you within 2-5 working days, subject to opening hours, order volumes, if the item is in stock and time order is placed.
Standard Express Delivery
Complimentary shipping within Ireland & Northern of Ireland is available on orders over €50, delivery fees will be added according to the area of delivery, as described below:
| Country Zone | Under €50 | Over €50 | TimeFrame |
| --- | --- | --- | --- |
| Ireland | €4.99 | Free! | 3-7 working days |
| Northern Ireland | €4.99 | Free! | 3-7 working days |
| UK | €12.00 | €15.00 | 3-7 working days |
| Europe | €17.00 | €25.00 | 3-7 working days |
| USA & Canada | €35.00 | €50.00 | 7-14 working days |
| Rest of the World | €50.00 | €50.00 | 7-21 working days |
| **Trade | and | School | Customers** |
| --- | --- | --- | --- |
| Country Zone | Under €500 | Above €500 | TimeFrame |
| Ireland | €6.00 | Free! | 3-7 working days |
| Northern Ireland | €6.00 | Free! | 3-7 working days |
| UK | €12.00 | Free! | 3-7 working days |
Please Note:
• Click and collect orders are "free" as there is no shipping involved.
• If the order after discount is applied is below €50 or €500 (trade or School orders), shipping will be charged.
• EUA, Canada and Rest of the World shipping charges are for parcels with maximum weight of 2kg.
• These time frames are a guide and shipping times may vary, especially at busy periods.
• Please allow a few days leeway for personalised products or pre-orders.
• We are aware of some shipping delays throughout Europe and the USA caused by unforcing circusntances or territorial border control restrictions. This is out of our control. Please allow a few days leeway for your delivery.
• Subject to placing your order before 12:30pm. Does not apply to pre-ordered items.
• Check on our Delivery Policy page, the delivery areas. We do not deliver to Channel Islands or the Isle of Man.
Description
Death is something we all must experience as a part of life, even children, and this book helps them to deal with the acute loss and strong emotions that result from the death of a loved one. It is aimed at children (aged six to twelve), their parents/guardians, teachers and professionals who support children during times of bereavement.

The story focuses on how loss affects Joe and Lisa in different ways, but how they both find support and learn how to talk about their feelings. They begin to regain confidence and learn how to be happy again. The story will help children understand and deal with grief and all the emotions that come with it, such as isolation, anger, depression, guilt, fear and insecurity.

The book also has a very useful toolbox section, with tips, games and information to help children put into practice what they have learned from the book. It is also supported by a website, which has additional material available for download for both children and parents.

About the series:
The books in the Resolving Series are simple, straightforward, but very clever tools. They work to help children realise how the characters in the books reflect their own situation. They explain why they are in the situation and aid them in working out ways of resolving the problems, normally with the help of their parents, teachers, guardians, counsellors and friends. The books also have a very useful toolbox section to help the child/children understand, practice and express their problem and themselves.