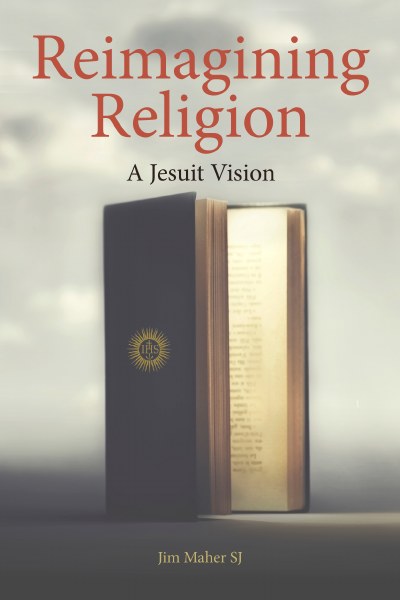 PRODUCT CODE: 9781788126083
Reimagining Religion
€19.95
Product Details
Extent: Paperback
Pages: 192
Size: 210 mm x 140 mm
Publisher: Messenger Publications
Delivery
Click and Collect - Free
Click & Collect is available across Ireland and Northern Ireland in our Veritas stores. We will contact you when your item(s) are ready for collection. Please visit your branch after you receive contact from us that your items are available to collect. The order will be ready for you within 2-5 working days, subject to opening hours, order volumes, if the item is in stock and time order is placed.
Standard Express Delivery
Complimentary shipping within Ireland & Northern of Ireland is available on orders over €50, delivery fees will be added according to the area of delivery, as described below:
| Country Zone | Under €50 | Over €50 | TimeFrame |
| --- | --- | --- | --- |
| Ireland | €6.50 | Free! | 3-7 working days |
| Northern Ireland | €6.50 | Free! | 3-7 working days |
| UK | €12.00 | €15.00 | 3-7 working days |
| Europe | €17.00 | €25.00 | 3-7 working days |
| USA & Canada | €35.00 | €50.00 | 7-14 working days |
| Rest of the World | €50.00 | €50.00 | 7-21 working days |
| **Trade | and | School | Customers** |
| --- | --- | --- | --- |
| Country Zone | Under €500 | Above €500 | TimeFrame |
| Ireland | €6.00 | Free! | 3-7 working days |
| Northern Ireland | €6.00 | Free! | 3-7 working days |
| UK | €12.00 | Free! | 3-7 working days |
Please Note:
• Click and collect orders are "free" as there is no shipping involved.
• If the order after discount is applied is below €50 or €500 (trade or School orders), shipping will be charged.
• EUA, Canada and Rest of the World shipping charges are for parcels with maximum weight of 2kg.
• These time frames are a guide and shipping times may vary, especially at busy periods.
• Please allow a few days leeway for personalised products or pre-orders.
• We are aware of some shipping delays throughout Europe and the USA caused by unforcing circusntances or territorial border control restrictions. This is out of our control. Please allow a few days leeway for your delivery.
• Subject to placing your order before 12:30pm. Does not apply to pre-ordered items.
• Check on our Delivery Policy page, the delivery areas. We do not deliver to Channel Islands or the Isle of Man.
Description
About the Book
Biblical wisdom reminds us that we do not exist in splendid isolation, but that a very condition of our existence is our relationship with others, with our planet and with God. If we are unaware that we are in a relationship of stewardship with the planet, we will continue to destroy it. If we forget that we are in solidarity with others, social injustice will continue. If we forget that we are living in graced dependence we will exploit others.

This book attempts to highlight the value of spirituality and religion and how they complement one another. It discusses the four Jesuit priorities as the way to redress the implosion of our world and in reimagining Christianity in a modern guise.

The Jesuit priorities urge us to be reflective, paying attention to our experience of life and learning from it. They stress the urgency of social and climate justice. They challenge us to promote a hope-filled world for our children. There is an urgency in the air that the four Jesuit priorities address.

About the Author
Jim Maher SJ was born in Limerick. He has spent most of his Jesuit life ministering at Crescent College Comprehensive SJ as a teacher of English and R.E. He managed the 5th Year Social Outreach Programme and led 6th Year pilgrimage retreats. He continues to provide pastoral support at Crescent College Comprehensive.