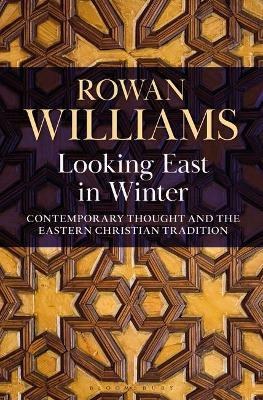 PRODUCT CODE: 9781472989246
Looking East in Winter Contemporary Thought in Eas
€23.25
Delivery
Click and Collect - Free
Click & Collect is available across Ireland and Northern Ireland in our Veritas stores. We will contact you when your item(s) are ready for collection. Please visit your branch after you receive contact from us that your items are available to collect. The order will be ready for you within 2-5 working days, subject to opening hours, order volumes, if the item is in stock and time order is placed.
Standard Express Delivery
Complimentary shipping within Ireland & Northern of Ireland is available on orders over €50, delivery fees will be added according to the area of delivery, as described below:
| Country Zone | Under €50 | Over €50 | TimeFrame |
| --- | --- | --- | --- |
| Ireland | €4.99 | Free! | 3-7 working days |
| Northern Ireland | €4.99 | Free! | 3-7 working days |
| UK | €12.00 | €15.00 | 3-7 working days |
| Europe | €17.00 | €25.00 | 3-7 working days |
| USA & Canada | €35.00 | €50.00 | 7-14 working days |
| Rest of the World | €50.00 | €50.00 | 7-21 working days |
| **Trade | and | School | Customers** |
| --- | --- | --- | --- |
| Country Zone | Under €500 | Above €500 | TimeFrame |
| Ireland | €6.00 | Free! | 3-7 working days |
| Northern Ireland | €6.00 | Free! | 3-7 working days |
| UK | €12.00 | Free! | 3-7 working days |
Please Note:
• These time frames are a guide and shipping times may vary, especially at busy periods.
• Please allow a few days leeway for personalised products or pre-orders.
• We are aware of some shipping delays throughout Europe and the USA caused by unforcing circusntances or territorial border control restrictions. This is out of our control. Please allow a few days leeway for your delivery.
• Subject to placing your order before 12:30pm. Does not apply to pre-ordered items.
• Check on our Delivery Policy page, the delivery areas. We do not deliver to Channel Islands or the Isle of Man.
• The shipping cost will depend on the weight of your order and this will be calculated at checkout.
Description
In many ways, we seem to be living in wintry times at present in the Western world. In this new book, Rowan Williams, former Archbishop of Canterbury and a noted scholar of Eastern Christianity, introduces us to some aspects and personalities of the Orthodox Christian world, from the desert contemplatives of the fourth century to philosophers, novelists and activists of the modern era, that suggest where we might look for fresh light and warmth. He shows how this rich and diverse world opens up new ways of thinking about spirit and body, prayer and action, worship and social transformation, which go beyond the polarisations we take for granted.

Taking in the world of the great spiritual anthology, the Philokalia, and the explorations of Russian thinkers of the nineteenth and twentieth centuries, discussing the witness of figures like Maria Skobtsova, murdered in a German concentration camp for her defence of Jewish refugees, and the challenging theologies of modern Greek thinkers like John Zizioulas and Christos Yannaras, Rowan Williams opens the door to a 'climate and landscape of our humanity that can indeed be warmed and transfigured'.

This is an original and illuminating vision of a Christian world still none too familiar to Western believers and even to students of theology, showing how the deep-rooted themes of Eastern Christian thought can prompt new perspectives on our contemporary crises of imagination and hope.