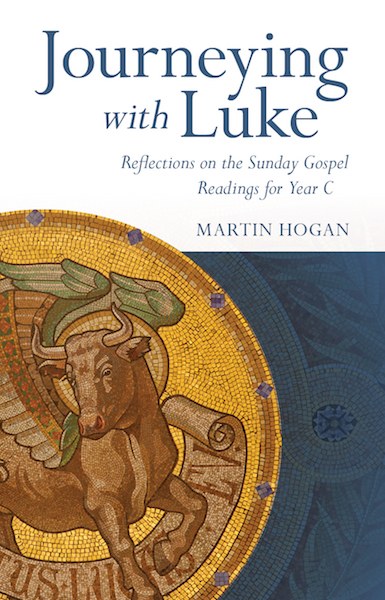 PRODUCT CODE: 9781847308634
Sale
Journeying with Luke: Reflections on the Sunday Gospel Readings for Year C
Product Details
Extent: Paperback
Pages: 222
Publisher: Veritas Publications
Delivery
Click and Collect - Free
Click & Collect is available across Ireland and Northern Ireland in our Veritas stores. We will contact you when your item(s) are ready for collection. Please visit your branch after you receive contact from us that your items are available to collect. The order will be ready for you within 2-5 working days, subject to opening hours, order volumes, if the item is in stock and time order is placed.
Standard Express Delivery
Complimentary shipping within Ireland & Northern of Ireland is available on orders over €50, delivery fees will be added according to the area of delivery, as described below:
| Country Zone | Under €50 | Over €50 | TimeFrame |
| --- | --- | --- | --- |
| Ireland | €6.50 | Free! | 3-7 working days |
| Northern Ireland | €6.50 | Free! | 3-7 working days |
| UK | €12.00 | €15.00 | 3-7 working days |
| Europe | €17.00 | €25.00 | 3-7 working days |
| USA & Canada | €35.00 | €50.00 | 7-14 working days |
| Rest of the World | €50.00 | €50.00 | 7-21 working days |
| **Trade | and | School | Customers** |
| --- | --- | --- | --- |
| Country Zone | Under €500 | Above €500 | TimeFrame |
| Ireland | €6.00 | Free! | 3-7 working days |
| Northern Ireland | €6.00 | Free! | 3-7 working days |
| UK | €12.00 | Free! | 3-7 working days |
Please Note:
• Click and collect orders are "free" as there is no shipping involved.
• If the order after discount is applied is below €50 or €500 (trade or School orders), shipping will be charged.
• EUA, Canada and Rest of the World shipping charges are for parcels with maximum weight of 2kg.
• These time frames are a guide and shipping times may vary, especially at busy periods.
• Please allow a few days leeway for personalised products or pre-orders.
• We are aware of some shipping delays throughout Europe and the USA caused by unforcing circusntances or territorial border control restrictions. This is out of our control. Please allow a few days leeway for your delivery.
• Subject to placing your order before 12:30pm. Does not apply to pre-ordered items.
• Check on our Delivery Policy page, the delivery areas. We do not deliver to Channel Islands or the Isle of Man.
Description
About the book:
Many people like to anchor their daily time of quiet prayer in a Scripture passage. One way of doing this is to reflect prayerfully on the Gospel reading for the following Sunday. In Journeying with Luke, Martin Hogan provides a series of engaging and thought-provoking reflections designed to help those who wish to study the Gospel reading during the liturgical year.

These reflections examine the relevance of Luke's Gospel for Christians today, and will appeal to both clergy and laity wishing to explore the Word of God in greater depth. The author is particularly interested in Luke's unique handling of subjects that form the bedrock of Christianity, including the representation of Christ as a 'compassionate saviour' who champions the rights of the marginalised and dispossessed; the special place of women; the importance of prayer; and the role of the Holy Spirit.

About the Author:
Fr Martin Hogan is a priest of the Diocese of Dublin and is presently co-parish priest of the parish of St John the Baptist, Clontarf. He lectured in New Testament studies in Mater Dei Institute of Education for over thirty years. His most recent book for Veritas is Journeying with Mark: Reflections on the Sunday Gospel Readings for Year B.