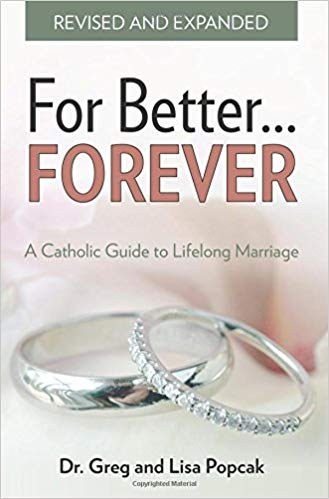 PRODUCT CODE: 9781612789064
Wedding
For Better Forever A Catholic Guide to Lifelong
€22.95
Product Details
Extent: Paperback
Pages: 256
Size: 6 x 0.8 x 8.8 inches
Publisher: Our Sunday Visitor; Revised and Expanded Edition edition (September 15, 2015)
Delivery
Click and Collect - Free
Click & Collect is available across Ireland and Northern Ireland in our Veritas stores. We will contact you when your item(s) are ready for collection. Please visit your branch after you receive contact from us that your items are available to collect. The order will be ready for you within 2-5 working days, subject to opening hours, order volumes, if the item is in stock and time order is placed.
Standard Express Delivery
Complimentary shipping within Ireland & Northern of Ireland is available on orders over €50, delivery fees will be added according to the area of delivery, as described below:
| Country Zone | Under €50 | Over €50 | TimeFrame |
| --- | --- | --- | --- |
| Ireland | €4.99 | Free! | 3-7 working days |
| Northern Ireland | €4.99 | Free! | 3-7 working days |
| UK | €12.00 | €15.00 | 3-7 working days |
| Europe | €17.00 | €25.00 | 3-7 working days |
| USA & Canada | €35.00 | €50.00 | 7-14 working days |
| Rest of the World | €50.00 | €50.00 | 7-21 working days |
| **Trade | and | School | Customers** |
| --- | --- | --- | --- |
| Country Zone | Under €500 | Above €500 | TimeFrame |
| Ireland | €6.00 | Free! | 3-7 working days |
| Northern Ireland | €6.00 | Free! | 3-7 working days |
| UK | €12.00 | Free! | 3-7 working days |
Please Note:
• Click and collect orders are "free" as there is no shipping involved.
• If the order after discount is applied is below €50 or €500 (trade or School orders), shipping will be charged.
• EUA, Canada and Rest of the World shipping charges are for parcels with maximum weight of 2kg.
• These time frames are a guide and shipping times may vary, especially at busy periods.
• Please allow a few days leeway for personalised products or pre-orders.
• We are aware of some shipping delays throughout Europe and the USA caused by unforcing circusntances or territorial border control restrictions. This is out of our control. Please allow a few days leeway for your delivery.
• Subject to placing your order before 12:30pm. Does not apply to pre-ordered items.
• Check on our Delivery Policy page, the delivery areas. We do not deliver to Channel Islands or the Isle of Man.
Description
"From this day forward, for better, for worse, for richer, for poorer, in sickness and in health, until death do you part."
That all sounds great, we say, but is a "for better, forever" marriage even really possible? Especially today, in a world where even the definition of "marriage" is unclear.

In this new, revised and expanded edition of the best-selling book For Better…FOREVER, Dr. Greg and his wife Lisa Popcak answer the question with a resounding "yes." It IS possible, not just in theory, but in your own life, and your own marriage - whether it has just begun, or you've been married for years.

Not a "marriage master"? You can learn how to become one.
Don't know what a "for better FOREVER marriage looks like? It could be yours.
Wonder how you got "here" and where to go now? This book will show you the hidden pathway to happily ever after.
Have you "lost that lovin' feelin?" The road to intimacy is closer than you think.
For Better…FOREVER has helped couples all over the world discover the joy, intimacy, and satisfaction that can be achieved by integrating cutting-edge psychology with a clear articulation of the Catholic vision of love and marriage.

Get started on your own For Better…FOREVER marriage today.