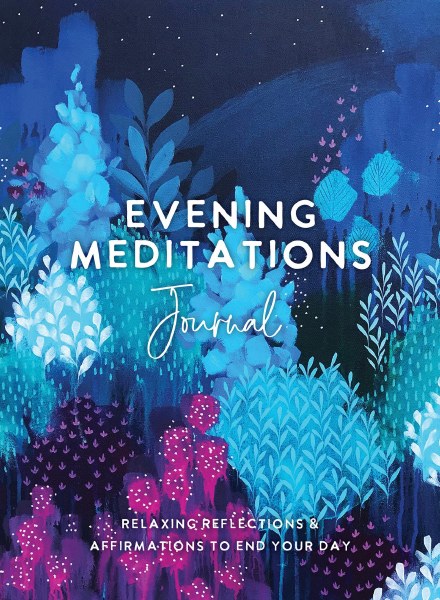 PRODUCT CODE: 9781401968649
Evening Meditations Journal
€14.65
Product Details
Extent: Paperback
Pages: 128
Size: 190 mm x 140 mm
Publisher: Hay House
Delivery
Click and Collect - Free
Click & Collect is available across Ireland and Northern Ireland in our Veritas stores. We will contact you when your item(s) are ready for collection. Please visit your branch after you receive contact from us that your items are available to collect. The order will be ready for you within 2-5 working days, subject to opening hours, order volumes, if the item is in stock and time order is placed.
Standard Express Delivery
Complimentary shipping within Ireland & Northern of Ireland is available on orders over €50, delivery fees will be added according to the area of delivery, as described below:
| Country Zone | Under €50 | Over €50 | TimeFrame |
| --- | --- | --- | --- |
| Ireland | €6.50 | Free! | 3-7 working days |
| Northern Ireland | €6.50 | Free! | 3-7 working days |
| UK | €12.00 | €15.00 | 3-7 working days |
| Europe | €17.00 | €25.00 | 3-7 working days |
| USA & Canada | €35.00 | €50.00 | 7-14 working days |
| Rest of the World | €50.00 | €50.00 | 7-21 working days |
| **Trade | and | School | Customers** |
| --- | --- | --- | --- |
| Country Zone | Under €500 | Above €500 | TimeFrame |
| Ireland | €6.00 | Free! | 3-7 working days |
| Northern Ireland | €6.00 | Free! | 3-7 working days |
| UK | €12.00 | Free! | 3-7 working days |
Please Note:
• Click and collect orders are "free" as there is no shipping involved.
• If the order after discount is applied is below €50 or €500 (trade or School orders), shipping will be charged.
• EUA, Canada and Rest of the World shipping charges are for parcels with maximum weight of 2kg.
• These time frames are a guide and shipping times may vary, especially at busy periods.
• Please allow a few days leeway for personalised products or pre-orders.
• We are aware of some shipping delays throughout Europe and the USA caused by unforcing circusntances or territorial border control restrictions. This is out of our control. Please allow a few days leeway for your delivery.
• Subject to placing your order before 12:30pm. Does not apply to pre-ordered items.
• Check on our Delivery Policy page, the delivery areas. We do not deliver to Channel Islands or the Isle of Man.
Description
Prepare yourself for a good night's rest with this guided journal filled with prompts, quotes, exercises, and plenty of space to write as you develop an evening meditation practice that allows you to end each day grounded, centered, connected.

"I lovingly release the day and slip into peaceful sleep, knowing tomorrow will take care of itself." -Louise Hay

Whether you already have an established evening meditation practice, or you are newly committed to creating one, use this journal to bring you back to center and end each day in a place of peace, love, and mindfulness.

The writing prompts, thoughtful exercises, and quotes in this colorfully illustrated book are designed to help you discover your personal routine and encourage you to keep with it. Each page is a new surprise with plenty of space to write, inspiring you with different techniques and perspectives as you use evening meditations as a foundation to build a calmer, healthier, more balanced life.

As you meditate with this book as your teacher, you will:
- Try out different techniques, from loving kindness, to transcendental, to silent meditation.
- Create and recite evening affirmations.
- Begin a gratitude practice.
- Build an evening routine around meditation and reflection.
- Discover brief, accessible 5-minute guided meditations and visualizations.
- Learn breathing techniques and body movements to promote calm and good sleep.
- Incorporate crystals, herbs, and essential oils into your practice.
- Color and draw mindfully.