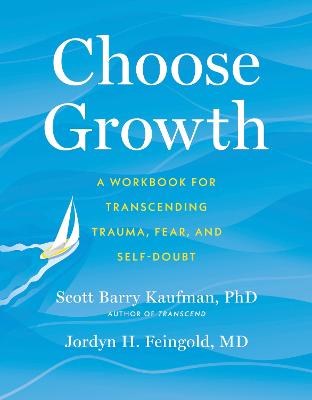 PRODUCT CODE: 9781399805612
Choose Growth
€19.99
Product Details
Extent: Paperback
Pages: 224
Size: 228 mm x 176 mm
Publisher: Sheldon Press
Delivery
Click and Collect - Free
Click & Collect is available across Ireland and Northern Ireland in our Veritas stores. We will contact you when your item(s) are ready for collection. Please visit your branch after you receive contact from us that your items are available to collect. The order will be ready for you within 2-5 working days, subject to opening hours, order volumes, if the item is in stock and time order is placed.
Standard Express Delivery
Complimentary shipping within Ireland & Northern of Ireland is available on orders over €50, delivery fees will be added according to the area of delivery, as described below:
| Country Zone | Under €50 | Over €50 | TimeFrame |
| --- | --- | --- | --- |
| Ireland | €6.50 | Free! | 3-7 working days |
| Northern Ireland | €6.50 | Free! | 3-7 working days |
| UK | €12.00 | €15.00 | 3-7 working days |
| Europe | €17.00 | €25.00 | 3-7 working days |
| USA & Canada | €35.00 | €50.00 | 7-14 working days |
| Rest of the World | €50.00 | €50.00 | 7-21 working days |
| **Trade | and | School | Customers** |
| --- | --- | --- | --- |
| Country Zone | Under €500 | Above €500 | TimeFrame |
| Ireland | €6.00 | Free! | 3-7 working days |
| Northern Ireland | €6.00 | Free! | 3-7 working days |
| UK | €12.00 | Free! | 3-7 working days |
Please Note:
• Click and collect orders are "free" as there is no shipping involved.
• If the order after discount is applied is below €50 or €500 (trade or School orders), shipping will be charged.
• EUA, Canada and Rest of the World shipping charges are for parcels with maximum weight of 2kg.
• These time frames are a guide and shipping times may vary, especially at busy periods.
• Please allow a few days leeway for personalised products or pre-orders.
• We are aware of some shipping delays throughout Europe and the USA caused by unforcing circusntances or territorial border control restrictions. This is out of our control. Please allow a few days leeway for your delivery.
• Subject to placing your order before 12:30pm. Does not apply to pre-ordered items.
• Check on our Delivery Policy page, the delivery areas. We do not deliver to Channel Islands or the Isle of Man.
Description
A workbook to turn challenging times into a springboard for healing and new beginnings. The trauma, loss, and uncertainty of our world have led many of us to ask life's big questions. Who are we? What is our higher purpose? And how do we not only live through but thrive in the wake of tragedy, division, and challenges to our fundamental way of living? Choose Growth is a practical workbook designed to guide you on a journey of committing to growth and the pursuit of self-actualization every day. Created by renowned psychologist and host of The Psychology Podcast Scott Barry Kaufman and positive medicine physician and researcher Jordyn Feingold, this is an evidence-based toolkit-a compendium of exercises intimately grounded in the latest research in positive psychology and the core principles of humanistic psychology that help us all navigate whatever choppy waters we find ourselves in. Topics include fostering secure attachment, setting healthy boundaries, cultivating a growth mindset, practicing radical self-acceptance, and more - and each exercise is grounded in the latest research from the fields of psychology and positive medicine. Whether you're healing from loss, adapting to the new normal, or simply looking ahead to life's next chapter, this supportive and insightful guide will help you steer yourself to calmer waters - and deeper connection to your values, your life vision, and ultimately your most authentic self.

About the Author:
Scott Barry Kaufman, Ph.D., is a humanistic psychologist exploring the depths of human potential. He hosts The Psychology Podcast, the #1 psychology podcast in the world, and is author and/or editor of nine books, including Transcend: The New Science of Self-Actualization, Wired to Create: Unraveling the Mysteries of the Creative Mind (with Carolyn Gregoire), and Ungifted: Intelligence Redefined.