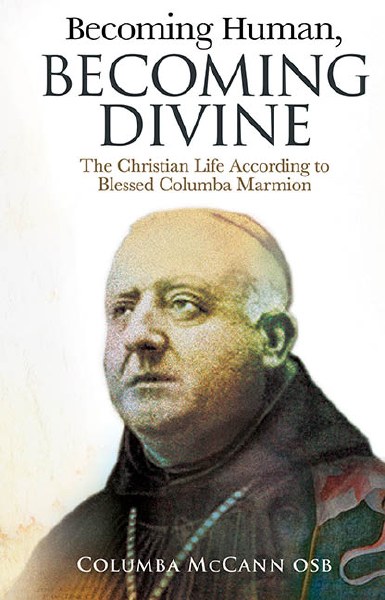 PRODUCT CODE: 9781800970441
Becoming Human, Becoming Divine
€10.99
Description
About the book:
In this fascinating book commemorating the centenary of Blessed Columba Marmion's death in 1923, Columba McCann OSB explores Marmion's spiritual teachings and highlights key moments in his life that influenced his writing – from his early childhood in Dublin to his later years as a Benedictine and as abbot of Maredsous Abbey in Belgium.

This wonderful introduction to the inspirational Benedictine's life and work examines his influential writing and highlights how his spiritual teaching is relevant today. In a clear and accessible style it emphasises the breadth and confidence of Marmion's teaching, which puts the reader in touch with the deep spiritual sources of Christian life and at the same time suggests a certain serene freedom as to how each person draws from those sources.

About the author:
Columba McCannis a monk of Glenstal Abbey, Murroe, Co. Limerick. He has studied at the Pontifical Liturgical Institute in Rome, and lectured in liturgical studies in Holy Cross College and the National Centre for Liturgy. He is a former chairman of the Dublin Diocesan Liturgical Commission.